First African-Born Woman in Israeli Parliament Is Making Waves
Sitting in a diner in a fashionable suburb of Tel Aviv, Pnina Tamano-Shata reflected on the journey that has taken her from being an immigrant with little means and catapulted her to being a member of Israel's parliament and this country's most prominent symbol of the growing role African-born people are playing in Israel.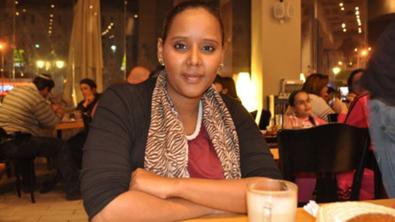 "I think for the Israeli society, I represent the success of this country," Tamano-Shata said, in an interview with BET.com.

"Israel is based on the idea that it is a Jewish home for immigrants from around the world," she said. "And when you see a child that comes to Israel as an immigrant and she can become a lawyer and a journalist and eventually becomes a part of the parliament, for a lot of people, it's a big deal."
Indeed, she has been decidedly a big deal since her election to the Knesset in 2013, after a period as the anchor of a television news program and a lawyer. Tamano-Shata, who is 32 years old, is the first Ethiopian-born woman to hold a seat in this country's parliament, the Knesset. She is seen as a significant voice for the country's 120,000 Ethiopians, many of whom immigrated here in the 1980s and 1990s.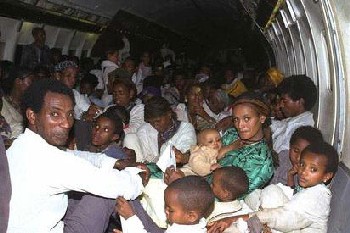 Like many Ethiopian Jews who immigrated here, she came to Israel with her parents at the age of three after spending some time in a transit camp in Sudan. Her family was part of the several waves who came after chief rabbis determined in 1973 that the Ethiopian Jewish community had biblical roots.
On a scholarship, she studied law at Ono Academic College and became an outspoken force in student activism. She became deputy chair of the national Ethiopian Student Association before working as a reporter and anchor on the nation's Channel 1, a role of unparalleled visibility for an African-born Israeli.
But Tamano-Shata felt that working in journalism restricted her ability to speak out on issues. "When you work for the media you have to be objective, and I found that I wanted to be involved in issues. It became important to me to get involved."
Once elected to a seat in the Knesset, she has become particularly well known for highlighting some of the disparities in how Ethiopian-born Israelis have been treated. In one incident, she volunteered to participate in a blood drive in the parliament only to be told that her blood might not be accepted due to the fact that she was born in Ethiopia. It moved her to publicize a policy of the Israeli Health Ministry that barred people born in most African countries since 1977 from donating blood due to a fear that there is an increased risk they may carry the HIV virus.
That drew a strong rebuke from Israeli President Shimon Peres, who said: "There must not be any differentiation between Israeli people's blood. All Israel's citizens are equal." The country's health minister pledged to start a process to change the guidelines, calling the incident "a disgrace."

Reflecting on that incident, Tamano-Shata said, "I did that on purpose to demonstrate the unfairness that exists in some areas of society here. It's something I wanted the larger society to know about."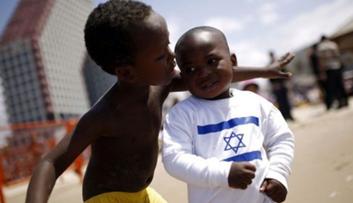 Tamano-Shata said her deepest commitment as a member of the parliament is to work for the concerns of children and immigrants. "They are the people whose voices are not heard as loudly here and they need a voice."She said that her brief time in the office has demonstrated to her that there are few limits as to what she can achieve.

"When I look at my two young children, I feel that my job is to make sure they won't have to deal with some is the issues I have had to deal with," Tamano-Shata said. "That's what keeps me going."
Yet another example of how Israel is a constantly changing society, always working to make it better!
---
---
Read the full article here.