Ben Gurion University Researcher Talks Possible Diabetes Cure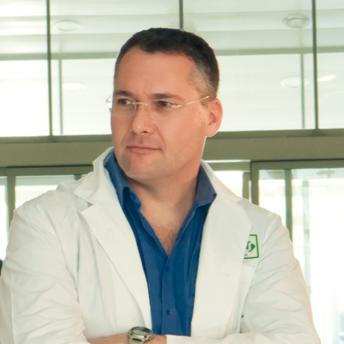 Copyright © Ben Gurion University of the Negev
Every day, more than 40 children are diagnosed with Type 1 diabetes. The only approach to treat the disease has been the use of insulin, which was discovered almost 100 years ago. Finding an actual cure has been out of reach.
Eli Lewis, director of Ben-Gurion University's Clinical Islet Laboratory, says this may soon change, and believes he and his fellow researchers have found a cure for Type 1 diabetes, which is usually diagnosed in children and young adults, and was previously known as juvenile diabetes.
Recent findings from two rounds of clinical trials showed that several patients injected with the anti-inflammatory molecule alpha 1 (antitrypsin) in the form of the FDA-approved drug AAT, were able to reduce their insulin or become insulin-free altogether.
"I'd call it the closest we have to a cure," says Lewis, who's been collaborating with researchers at the Barbara Davis Center for Childhood Diabetes at the University of Colorado for 10 years.
In 2008, a Jewish boy from San Diego was the first patient to participate in Lewis' clinical study. His diabetes is now under control and he doesn't take insulin anymore, says Lewis.
Both the younger and older patients who participated in the first clinical trial were found to have stopped or reduced their insulin use with no negative side effects since they finished the trial over two years ago, according to Lewis. The study was published in The Journal of Clinical Endocrinology and Metabolism.
Read the full article here.