Bringing Israel to Life at CES JDS 5th Grade Israel Day
The Israel Forever Foundation
May 30, 2014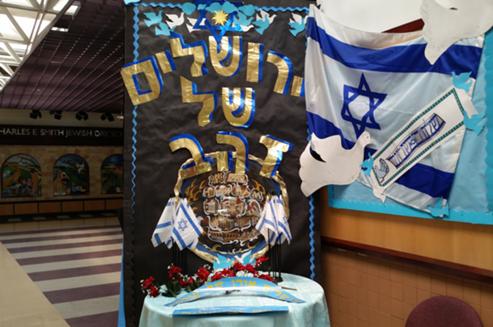 This past Wednesday, on May 28th, The Israel Forever Foundation joined the Charles E. Smith Jewish Day School for their first-ever 5th grade Israel Day - a celebration of the history, culture and personal relevance of our one and only Jewish State.

The students created individual projects - each one representing a different kibbutz, moshav, city around Israel and some of the iconic personalities that embody the Zionist spirit. Their presentations were impressively well-researched, and were also shared in near-fluent Hebrew, creating the atmosphere of a truly enlightening cultural Israel experience even though we were six thousand miles away.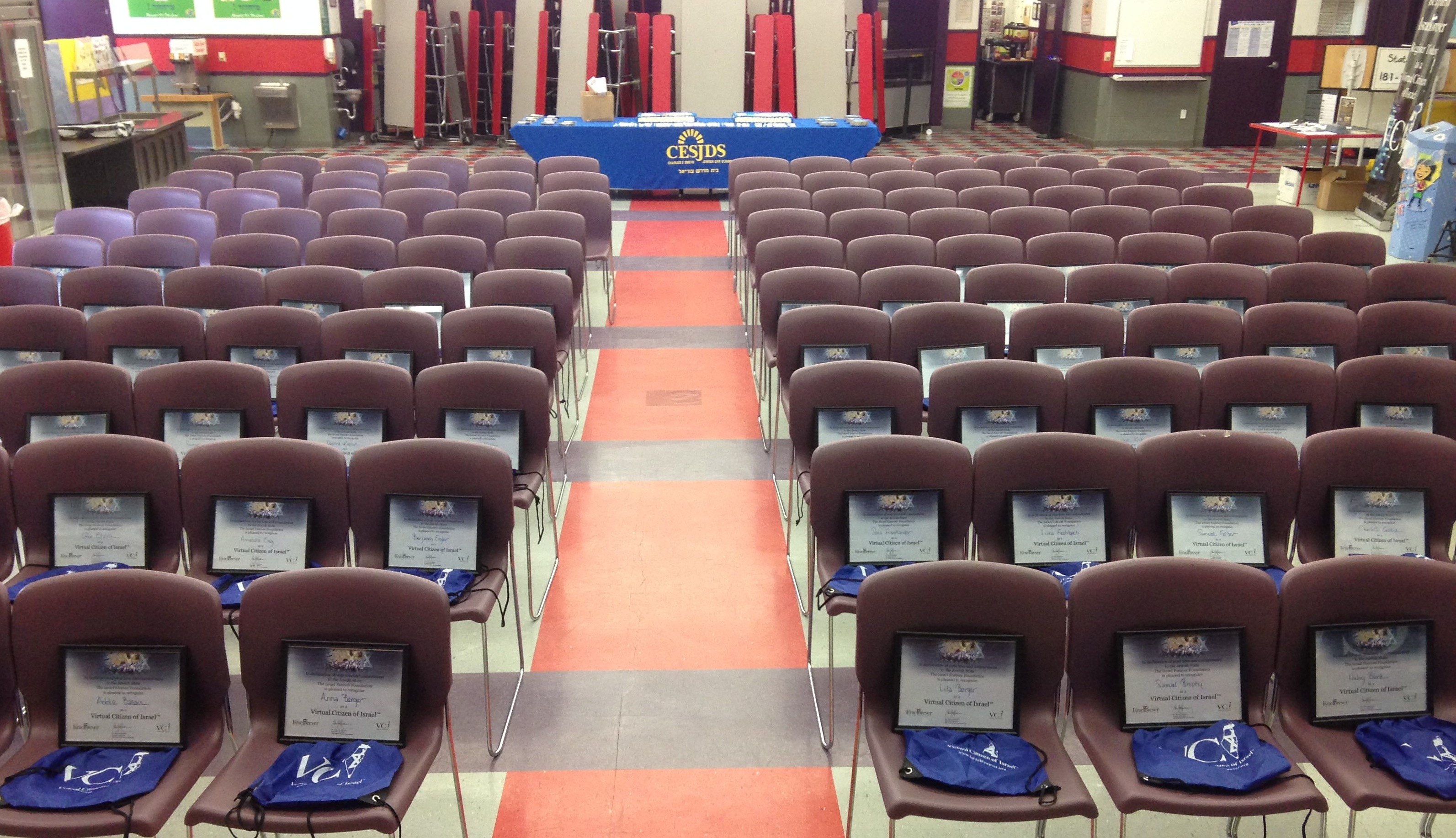 The Israel Forever Foundation strives to create engagement opportunities for people all over the world to connect with Israel from a positive and apolitical approach. We emphasize our collective obligation to embrace Israel as our ancient homeland and as the fulfillment of our dream to return that has perpetuated for 2000 years.

Seeing this dream come to life at JDS was amazing, and having the students as teachers provided an opportunity for them to demonstrate the incredible Israel-centric education that the day school provides to the students and their families.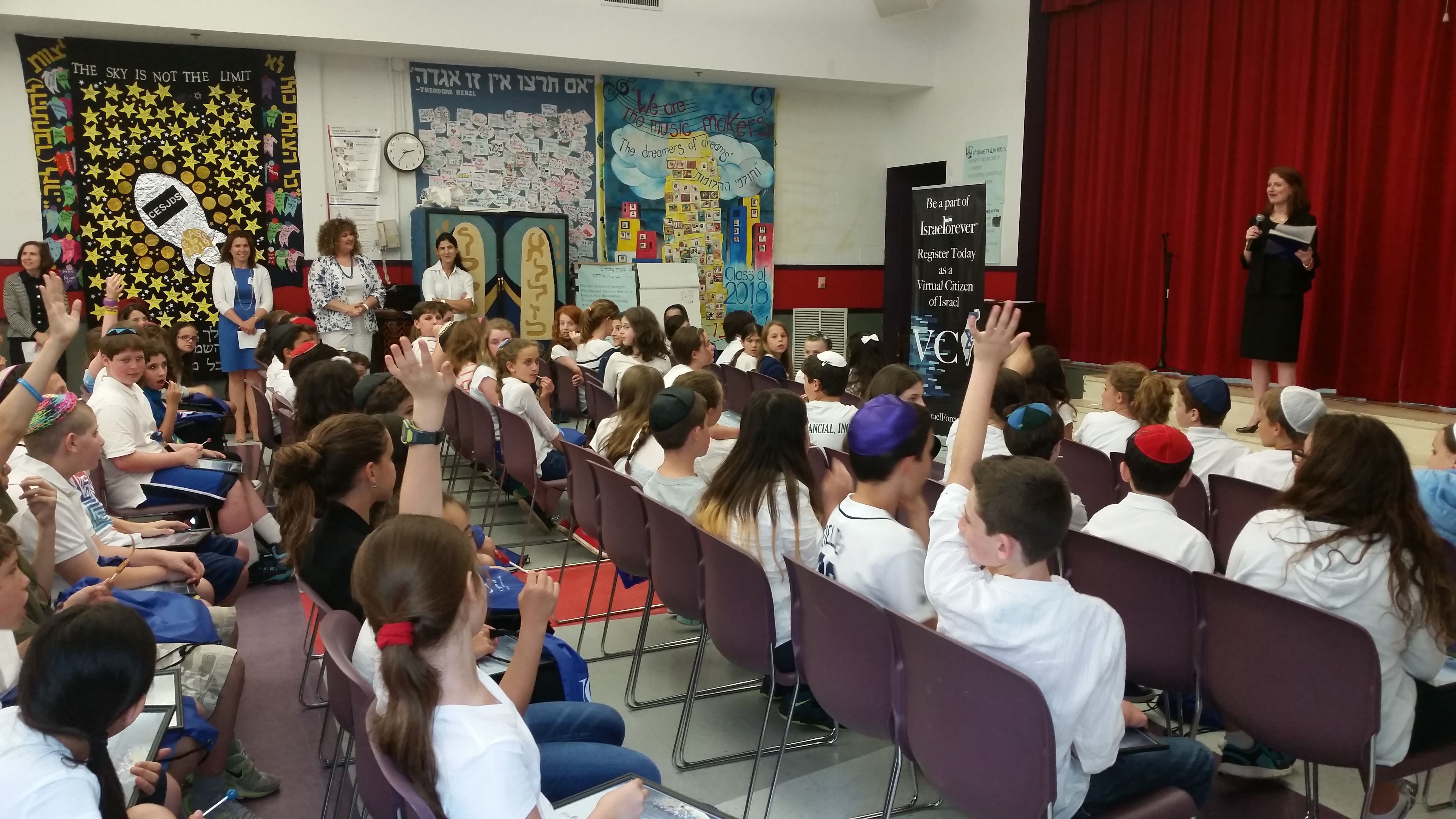 We presented each one of the 5th grade students with a certificate of recognition, welcoming them as Virtual Citizens of Israel as their parents beamed with pride.

We were honored to have Katharine Nasielski, Director of Program Initiatives in the Public Diplomacy Department of the Embassy of Israel, share her thoughts on the role each one of us can play in advocating for and engaging with Israel.
"The Yom Yerushalayim celebrations at the Jewish Day School were infectious. It was such an honor to see so many students show their love for and knowledge of Israel, supported by their families. The Israel Forever Foundation has done an enourmous service to the students at JDS, as well as to the State of Israel, by working to bring Israeli culture and pride for Israel to students and adults of all ages."

- Katharine Nasielski, Director of Program Initiatives in the Public Diplomacy Department of the Embassy of Israel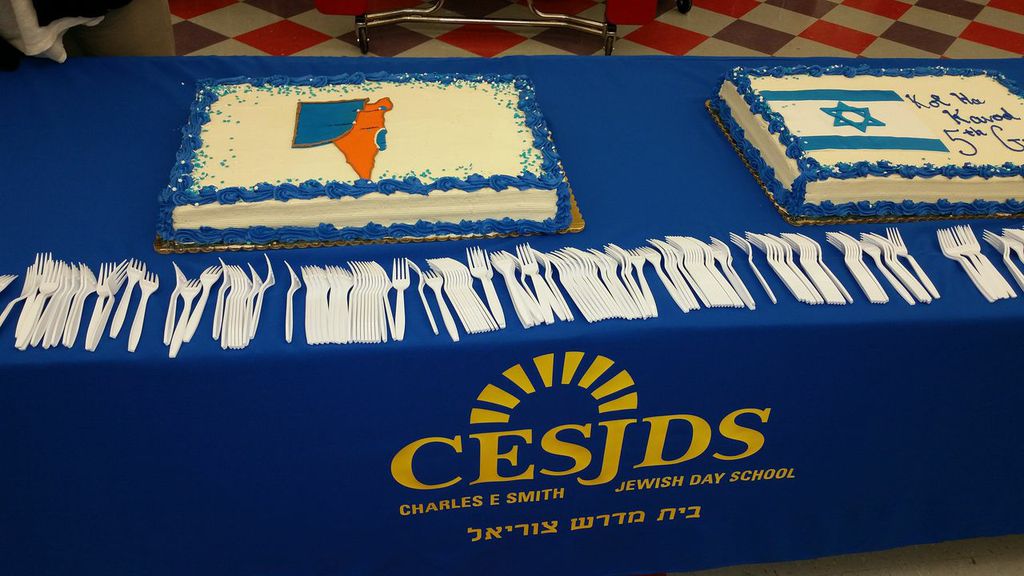 As the festivities ended, we indulged our sweet tooth in beautifully decorated Israel cakes, catered by the very special Sunflower Bakery who shares our commitment to inclusivity in the workplace, in the community, and in our values as Jews.
JDS is a role model for emphasizing their personal relevance of Israel through education, and we are so happy to have partnered with them on such a beautiful event. We would like to thank The Embassy of Israel, Joan Brauner, Lower School Principal, Yoram Bar-Noy, Lower School Head of Judaics, and Anat Kaufman, the 5th grade lead teacher, for sharing this experience. Indeed, it is the mutual commitment to Israel that binds us and toward which we will continue to build together.



What an amazing way to celebrate Yom Yerushalayim - the day of Reunification of our People and our Past - from our home here in the DC area.
---
Want to bring our programs to your School?

Email heidi@israelforever.org