David Conquers Goliath, Again! Elah Valley Saved from Oil Shale Extraction
The Society for the Protection of Nature in Israel celebrated the monumental decision by the Jerusalem Planning Committee to save the Valley of Elah from the Israel Energy Initiatives' (IEI) attempt to start an unproven, experimental and potentially catastrophic fracking-like process in the Judean lowlands, the heartland of the State of Israel. One of SPNI's greatest victories in recent years, it is a true David and Goliath story.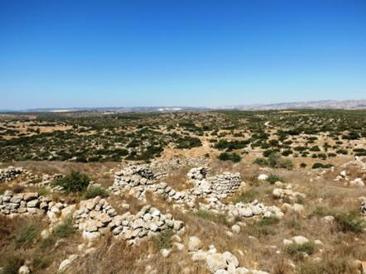 For over two years, SPNI has campaigned to safeguard the future of one of Israel's most important ecological corridors, open spaces and aquifers.
The valley is full of archeological heritage that drilling would have destroyed, it is the historical location where David defeated Goliath. The campaign by SPNI and other environmental non-profit organizations represents a similarly unlikely victory of the underdog defeating the giant.
This decision secures Israel's commitment to developing renewable sources of energy and cutting greenhouse emissions through the development and use of natural gas.
Read the full article HERE
---
Read the full article here.