The Exodus Continues: Empire Rival Carried Powerful Bomb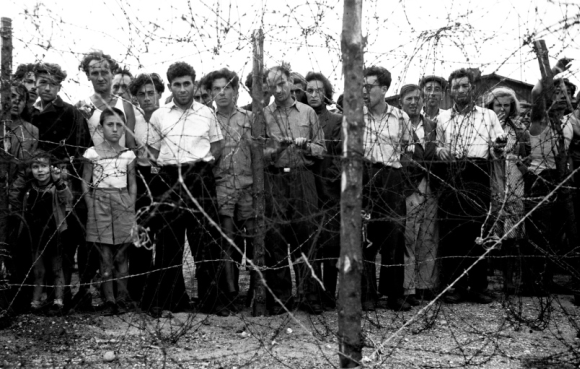 HAMBURG, Sept. 10 — The disembarkation of the Empire Rival was accomplished without the violence which marked the clearing of the other two ships carrying Exodus 1947 Jews back to Germany from Palestine because every refugee on board knew a bomb had been planted, it was disclosed today.
Jews at the Am Stau Camp occupied only by Empire Rival passengers said the bomb had been timed to go oft 10 hours after the ship had been vacated.
The powerful canister bomb was found by British navy personnel in a search of the ship around noon yesterday, about six hours after evacuation began and four and a half hours after the ship was cleared of its 1,420 passengers. The British rushed the bomb to a field where it exploded about 10 hours after the Jews began leaving the ship. The British said it could have blown a six-foot hole in the ship's bottom.
A middle-aged, English-speaking Jew who said his name was Anselm and who appeared to be a leader refused to reveal how the materials to fabricate the bomb had been sneaked past British security.
Read the full article here.