10 Female Founders To Watch Of Israel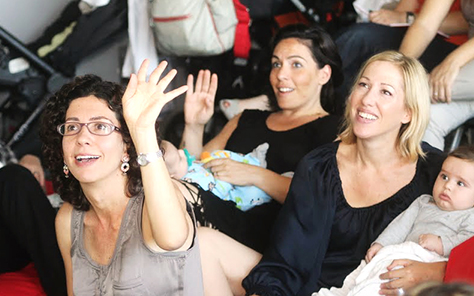 Israel's startup ecosystem is maturing with more entrepreneurs taking on global markets and innovating at a rapid pace. This year in particular was a banner year, with companies such as Waze being acquired for $1bn by Google and mega IPO of Wix.
Israel's ecosystem of startups boasts some 3,000 companies but what inspires me as I meet so many talented entrepreneurs in Israel are some of the female founders who are building businesses utilizing unique technologies and addressing huge markets.
Women tech founders in Israel face similar challenges to their US counterparts, bootstrapping and operating in a largely male dominated industry. According to Israel's Central Bureau of Statistics, women make up about 35% of the nation's high-tech workforce with less than 10% as founders of tech startups and only a handful are venture backed.
Despite these numbers, we have seen a growing trend of strong female founders charging ahead to start their companies, bringing unique background as Product UX experts, software developers, researchers, marketing professionals, engineers and architects.
Similarly, some great programs emerged to support and encourage Israeli women in tech. Most recently Campus for Moms a baby-friendly start-up school for new moms, run by Google Tel Aviv in partnership with Yazamiyot, a networking group for Israeli women entrepreneurs. This allows for much optimism and inspiration for next generation of female entrepreneurs in the country.
Below are some of the women founders to watch out of Israel.
Naama Alon (Co-founder & CPO, HoneyBook)
Graduate of Shenkar, Israel's top design school, Naama's strength in product design and UX was matched with entrepreneurial drive to disrupt the multi billion dollar wedding industry. She co-founded HoneyBook to modernize the event and wedding planning experience. Naama recently moved to San Francisco where HoneyBook leads market efforts while keeping strong tech development team in Tel Aviv. Follow her @naama_cohen
Triinu Magi (Co-founder & CTO, Neura)
An expert data analyst, security analyst and software architect, Triinu co-founded Neura to lead the revolution of The Internet of Things (IoT) and connected devices. Previously she led RSA's emerging technologies and new adaptive fraud detection models as senior researcher for the CTO of RSA Security. Immigrated to Israel form Estonia, Triinu was chosen to act as the independent security analyst to evaluate the security of the world first successful e-voting system – the Estonian e-voting system. Follow her @triinush.
Maayan Cohen (Co-Founder & CEO, Hello Doctor)
An experienced executive in consumer behavior and strategy, Maayan came from the biotechnology and business fields. She co-founded HelloDoctor following her experience being a caretaker for her partner who was diagnosed with brain tumor. After two years and countless paper work, documentations and doctors' appointments, the inefficiencies in the system were evident. Maayan decided to fix that. Her company enables people with complex medical conditions to intuitively organize all their medical records in "SmartLists" making sure they can easily navigate and access medical records, no matter how many different doctors or clinics they visit. Hello doctor recently launched in the app store.
This is only a few...click the below link for more of these amazing Israeli women!
Read the full article here.