Hanukkah in Israel Inspired by the Maccabees
By Rachel Neiman
We are now right in the middle of Hanukkah, the Festival of Lights. In previous years, this column has covered the paraphernalia associated with Hanukkah: nostalgic looks back at eight-branched menorahs and candles, the history of the dreidle (sevivon) top, the highly caloric, oil-soaked holiday foods and on through to the Israeli tradition of children's song festivals that have come to be part and parcel of the Hanukkah holiday vacation.
Underlying all the fun is a more serious aspect to Hanukkah in Israel: the strong connection between the Zionist movement and a holiday that is, in Jewish calendar terms, a relatively minor one. It is, however, a public celebration with great symbolic importance. The question of which symbols were important shifted over the centuries from a focus on the Divine and the miracle of the Hannukah oil, to the modern Zionist emphasis on Jewish heroism and military might.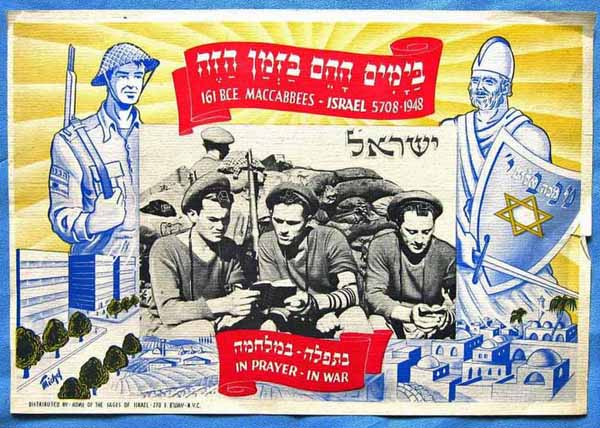 The Hasmoneans became a symbol of the strong "new Jew" whose actions were inspired by the Maccabees of old, as in this Jewish National Fund stamp.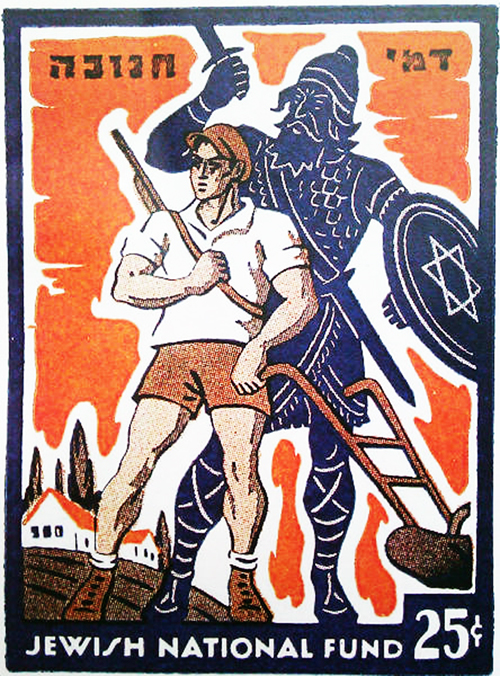 Chag Sameach – Happy Hannukah to all!
Check Out More Awesome Vintage Images HERE.
---
Recommended for you:
---
YOUR ISRAEL CONNECTION FOR CHANUKAH