Independence Day Versus Fourth of July: A Jewish American's Loyalty Dilemma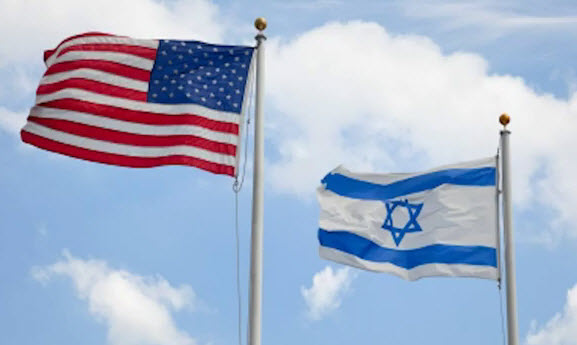 I saw a documentary that aired last week on Israel's Channel 2 called "The New Anti-Semitism." The show detailed the rise of anti-Jewish propaganda after the end of World War II, and looked at how Diaspora Jews' strong allegiances with Israel are construed to become the basis of anti-Semitic conspiracy theories in both the United States and Europe.
The issue of Jewish Americans' love for Israel is most salient when it comes to celebrating the independence days of Israel and the United States.
There is one marked difference between how each country marks this day: Israel's Independence Day, "Yom Ha'atzmaut," comes on the heels of a Memorial Day for fallen soldiers and victims of hostile activity, whereas the United States' Fourth of July comes more than a month after the American Memorial Day.
Other than that, there are remarkable similarities between how each country's independence is celebrated. Barbeques and beach parties are iconic, and fireworks are a must. It is only in my personal experience that I find the nuanced differences.
I'm an American, and I'm Jewish, and my family is Israeli. So, for some, it is incongruous that I would celebrate both Israel's and the United States' independence. For others, doing so would be treachery. For my family and me, celebrating both has always felt most right, and in fact, the two holidays mirror the inner struggle I have always had with regards to my Jewish-American-Israeli identity.
My first memories of marking Israel's Independence Day involve being dragged by my parents to a Memorial Day service, followed by a large party at the local Jewish community center or at a friend's house. We'd play games, eat hot dogs, and hang out with some Israeli kids. To me it felt like celebrating the Fourth of July, only without my non-Jewish friends.
Read the full article here.