Islander Grad is Now Israeli Soldier: Part 1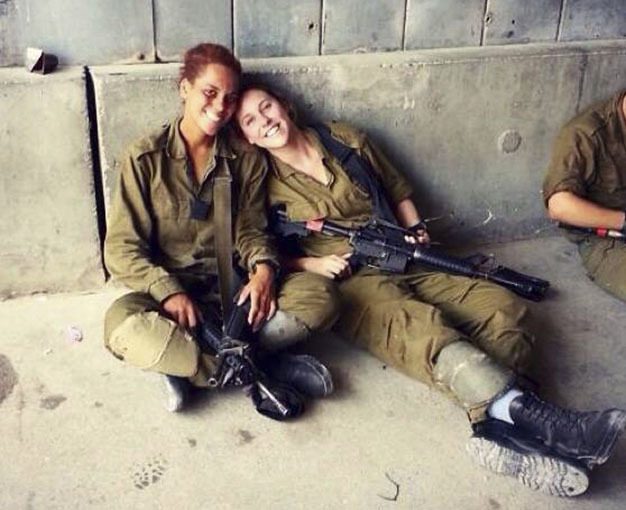 Last October, Mogil, a 2013 MIHS graduate, traded her cheerleading uniform for a military one, serving as a lone soldier with the Israeli Defense Force.
During the summer after her sophomore year, Kayla took her first trip to Israel with the Jerusalem Journey Ambassadors program of the National Conference of Synagogue Youth (NCSY). On the six-week trip, Kayla had dinner with diplomats and talked to parents of people killed or kidnapped in previous wars. The trip piqued her interest in Israel.
The following summer, Kayla wanted to go back and found another leadership program, NCSY's JOLT, that could take her to Israel. Only 50 students would go, and it was an expensive trip that her parents said she'd have to pay for. To her parents' surprise, Kayla got a restaurant job to help finance the trip. It was after her second trip that her parents say Kayla decided she wanted to join the Israeli army.
In October 2013, a month after Kayla's 18th birthday, she embarked on becoming a lone soldier with the IDF. Kayla started a blog chronicling her travels. She writes about the loneliness that comes with being a stranger in a strange land, struggling to figure out the bus system, getting lost in her new country and running out of currency shortly after arriving.
Early on, she questions her decision to forego college for the cause. But with each post comes another small victory for Kayla, as she becomes more and more acclimated to her surroundings and reaffirms why she chose to come to Israel. On Facebook, Kayla calls her service the most stressful, exciting, scary time of her life, but she loves it.
"When she goes out into the field, they don't shower for a week. They don't change their clothes, they eat tuna fish for every meal. It's just amazing to think that this girl who was such a girly-girl is now a totally different person and can do all that...It's a testament to her that she gave all that up to do what she's doing now" says Kaylas' mother Denise.
See the full article HERE
---
More Recommended for You:
---
You Have the Power to Make a Difference in the Life of a Lone Soldier