Israel's 52nd Annual Book Week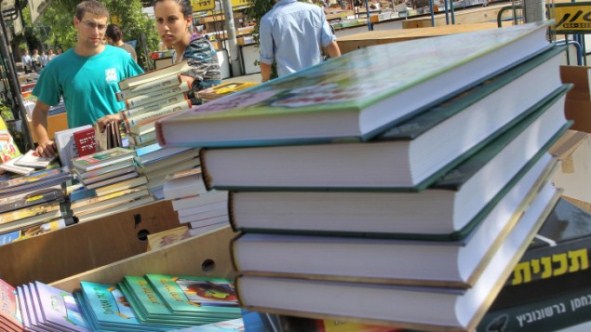 Israel's 52nd annual Book Week will kick off in five cities on Wednesday afternoon: in Tel Aviv's Rabin Square, in Jerusalem's Liberty Bell Park as well as in Ramat Gan, Holon and Kfar Saba. In the following days, Book Week events will commence in 40 additional cities throughout Israel.
Israel's Book Week has long ceased to attract visitors for the discounts. This is due to the aggressive discounts offered by book chains throughout the year, including during Book Week. To differentiate themselves, Book Week fairs are offering a variety of cultural events along with the books -- theater performances for children based on classic children's books, meetings with authors, walking tours based on books and author's lives, as well as special readings.
On Tuesday, the Knesset held its "recommended book" event, which was started by MK Uri Orbach (Habayit Hayehudi) during the previous Knesset. The event, which precedes Book Week, consists of Knesset members reading excerpts of prose and poetry that are dear to them. Culture Minister Limor Livnat surprised those in attendance when she read the poem "Like a Lantern in the Night," written by her now 90-year-old father, Azriel (Weiss) Livnat.
Read the full article here.