Israeli Caricaturists Mobilize to Fight BDS via Facebook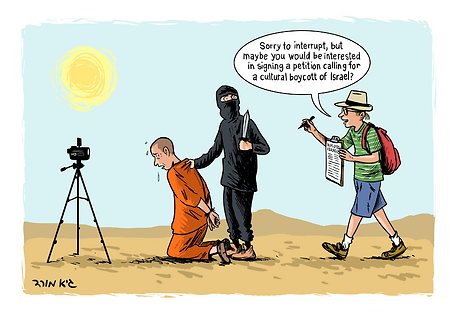 Israeli diplomacy has been diligently working in recent months to thwart the efforts of the Boycott, Divestment and Sanctions Movement (BDS), and now the country is receiving assistance from an unlikely group: Illustrators.
A new Facebook page recently created by Israeli illustrators seeks to fight the boycott efforts via sarcastic cartoons that paint Israel in a positive light, and unmask its hypocritical detractors.
After Britain's National Union of Students decided last month to join the BDS movement calling for a boycott of Israel, Asaf Finkelstein, a public relations person specializing in branding, decided that he could no longer bury his head in the sand. After consulting with his friend, illustrator Uri Fink, they decided to utilize Israel's secret weapon in order to win the hasbara fight: The art of illustration.
Along with illustrator Shay Charka and public relations person Yossi Klar, they created a Facebook page called TICP - The Israeli Cartoon Project that brings together the caricatures of illustrators who want to help Israel in its fight against the boycott.
Soon word spread, and Israel's best illustrators mobilized for the country's sake. These include: Yaakov Kirschen, Ronnie Gordon, Yaron Lovaton, Yossi Shahar, Shay Charka and Guy Morad, Yedioth Ahronoth's cartoonist.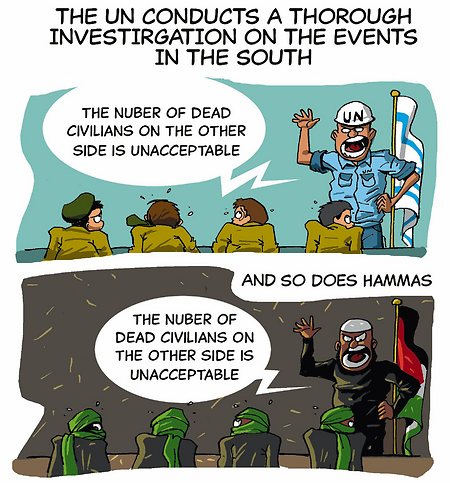 To join the illustrators' army, the cartoonist must be a talented illustrator, pro-Israel, funny, and know how to put aside Israeli political disputes.
See the full article HERE
---
More Recommended for You:
---
Have you heard of Unity Day?