Israel's "Master Chef": Among the Pots and Pans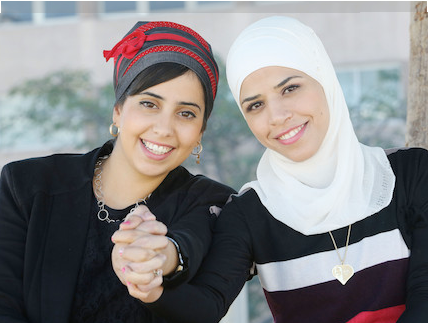 Among pots and pans, Two Israeli women, one Muslim and one Jewish, who took part in Israel's "Master Chef" (מאסטר שף) discovered that two women coming from opposing sides of the Israeli society, have more than a few things in common.
Contrary to early expectations, the closest friendship among the competitors of this season's Israel's Master Chef was formed between Elinor Rahamim, a Jewish settler from Tekoah (Gush Etzion) – an Israeli settlement in the northern Judean hills in the West Bank and Salma Fayumi, a Muslim nurse from Kfar Qasm.

This unique combination didn't surprise these two female cooks: "I guess we've disappointed all those who were expecting action and quarrels. The good bond between us was formed because we think alike about people".
Read the full article here.