Getting a New Perspective on Jewish Holidays - Through the Eyes of a Child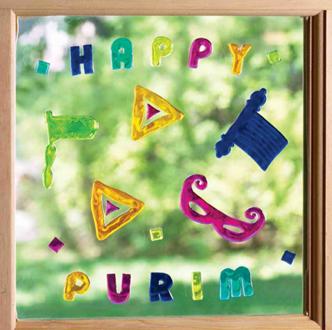 For secular Jews in Israel, Jewish holidays basically mean four things—none of them directly related to religion, tradition, or any of the specifics of any particular holiday:
Logistics. Is the pharmacy open on Chol HaMoed? When do the buses stop running on erev chag? Is there school on Tuesday?
Family—be it pleasant family reunions, mildly annoying events full of little nieces and nephews with runny noses running around and screaming their heads off, or atrocious tension-filled family dinners with all the muted drama of a Swedish art-house film.
Shopping—in particular stocking up on food before the shops close (see: Logistics) and buying a present for whoever is hosting this year's atrocious tension-filled family dinner (see: Family).
Gift Cheques. These can be used in supermarkets and various big chain-stores and are the usual holiday bonus for salaried employees, which makes self-employed people resent the holidays even more than everybody else.
But even if this pretty much sums up the typical holiday experience for most secular Israelis, they still know something about the holidays. They might not observe the traditions, but they probably know what each holiday represents, why it started in the first place, and what biblical or historical story it relates to. This information is stored somewhere in the back of their minds, etched into their brains since they were little.
Not me. Since I didn't grow up in Israel and never attended Hebrew school, I know next to nothing about the Jewish holidays. But now, that's changing. At age 38, after 29 years living in Israel, I'm finally starting to learn about the Jewish holidays, and it's all thanks to my son. He's 2 and a half.
At preschool in Israel, holidays are The Big Thing. Even at the most nonobservant nursery or kindergarten, they're all the rage. They are a child's first brush with passing trends: Today little shofars are in, only to be replaced tomorrow by glow-in-the-dark dreidels. And holiday songs are a toddler's equivalent of the Billboard Hot 100: Today we're singing Tu B'Shevat songs, tomorrow we're doing Purim medleys.
In Israel, little children learn about the holidays for weeks running up to the actual date, finger-painting over menorah cut-outs or gluing little pictures of lulavs and etrogs on empty shoeboxes. All this preparation culminates in a preschool holiday party in which the kids munch on their potato latkes, pomegranate seeds, or honey-dipped apple slices and spill non-alcoholic wine all over their little white shirts, while their parents capture every moment on their smartphone cameras. And when they return to their nursery school, after a long holiday in which their parents struggle to answer emails and get some work done while entertaining their children at home, they go on to learn about the next holiday in line, with the same level of enthusiasm, loving it no less than the previous one.
---
Recommended:
---
CELEBRATE PURIM WITH ISRAEL FOREVER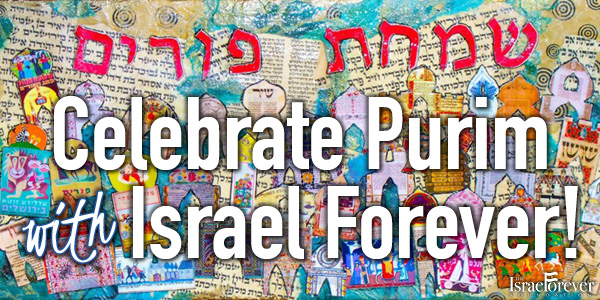 Read the full article here.