Ahead Of New Year, Israel's Population Surpasses 8 Million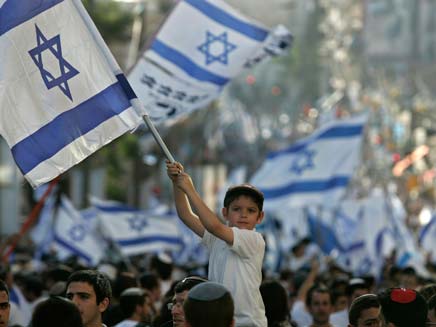 As the Jewish new year -- Rosh HaShanah -- approaches, the Population, Immigration, and Borders Authority on Monday issued its annual report containing the most recent population data.
According to the report, the population of Israel currently stands at 8,081,000 people. In 1948, when Israel was established, the population was 806,000. Since then, the population of Israel has increased tenfold. The Jewish population of the state has increased ninefold since the establishment of Israel.
Some 160,749 babies were born in the passing year, with the most popular names for them being Itay, Daniel, Uri, Yosef and Noam for boys, and Noa, Shira, Tamar, Talia and Yael for girls.

The report further indicated that 127,052 Israelis got married in the passing year, while 29,616 -- about 15,000 couples -- divorced.
During the course of the year, Israel welcomed 22,988 new immigrants and returning citizens, with three times as many new immigrants than returning citizens. On Wednesday, when Israelis gather to celebrate the first holiday on the Jewish calendar, 17,484 new immigrants will be celebrating the holiday in Israel for the first time.
Immigration Absorption Minister Sofa Landver (Yisrael Beytenu) noted Monday that "the Immigration Absorption Ministry has made it a priority to increase, as much as possible, the number of new immigrants and the number of returning citizens, because immigration is a national mission and it is the future of the State of Israel. I wish all of us a new year of fruitful and thriving immigration absorption."
---
Be inspired by other stories about Israel ahead of Rosh HaShanah!