Sarah Braverman, Pioneer Paratrooper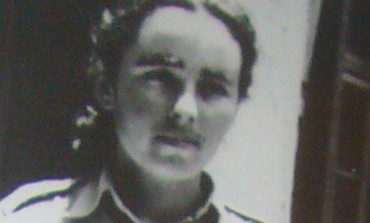 Sarah Braverman, a founder of the IDF Women's Army Corps, passed away on Saturday at the age of 95.

Surika, as she was known, was one of the first women to join the Palmach, the elite striking arm of the Hagana militia, the forerunner of the Israeli army. She was also one of only three women among a select group of 37 volunteers from the Yishuv, Israel's pre-state Jewish community, who were parachuted into Nazi-controlled territory during the World War II.

Her funeral is scheduled for Monday at Kibbutz Shamir in the Upper Galilee.
One of the founders of the kibbutz, Braverman was a dedicated Socialist Zionist and a member of the Hashomer Hatzair youth movement. She was born in the Romanian city of Botosani in 1918 and studied agriculture after making aliya in 1938, during the period of the British Mandate.

Braverman was honored by Israel during her lifetime for her role in assisting underground fighters in Europe, however, she never achieved the level of fame of her fellow paratrooper Hannah Senesh, who was killed after landing near the Hungarian border and whose poetry became an integral part of the Zionist zeitgeist here.
Read the full article here.