Sing Us The Songs of Zion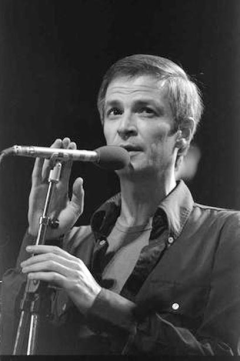 At a time when the U.S.-Israel relationship appears particularly fragile, and with the state of American Jewry's ties to Israel again under discussion, the death of Arik Einstein presents us with the opportunity to ask if, musically, American Jews and Israelis are on the same page?
Back in the early 1970s, Israeli pop songs were a mainstay of American Jewish camping. The playlist I remember includes "Bashana ha ba-ah," an optimistic song that in the heady days between the Six-Day War and the Yom Kippur War proclaimed the hope that next year will be better. We were full participants in the post-1967 Israel euphoria. The Naomi Shemer classic "Yerushalayim Shel Zahav," despite its right-wing connotations, expressed the conviction that Jerusalem would always be in our hearts as well as on our lips. And years later there was "Abanibi," an exercise in pure fun based on jumbled Hebrew sentences.
In those days there was an unbroken link between Israeli popular culture and American Jewish youth culture. Our song leaders listened to Israeli rock music and almost instantly imported it into camps and youth programs.
And today? Based on largely anecdotal evidence, most of the songs sung at Jewish summer camps are written by contemporary American Jewish composers. By and large, our American Jewish youth are not singing the songs of Zion.
The Zionist thinker Ahad Ha-am hoped that the reborn state would become the cultural center of the Jewish world, with a new kind of Torah coming forth from Zion. Without Israeli songs on our lips, we lose a connection between American Jewish youth and Israeli culture. A pop culture connection represents the opportunity to see an Israel that goes beyond the crisis narrative, an Israel that is rich, vibrant, cool, sophisticated.
Read the full article here.