In The Start-Up Nation, A Growing Trend of Corporate Giving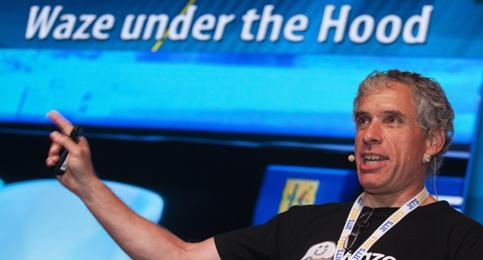 When the Israeli mobile maps start-up Waze accepted a buyout from Google for more than $1 billion in June, each of the company's 100 employees walked away with an average of $1.2 million from the sale.
An even bigger check, though, went to Baruch Lipner, a Canadian Israeli who hasn't worked in the high-tech or finance industries for a decade. The acquisition put $1.5 million on his desk.
A veteran of the venture capital world, Lipner is now the sole employee of Tmura, a nonprofit that pushes Israeli start-ups to donate stock options to charity. If any of the donating start-ups merges, goes public or is bought, Tmura cashes in the options and distributes the money to Israeli youth and educational charities. If the start-up fails, Tmura carries none of the risk.
Israeli corporate philanthropy experienced a nearly sevenfold jump between 1998 and 2008 — from 89 million shekels, or about $25 million, to 600 million shekels, or about $172 million — according to Hebrew University's Center for the Study of Philanthropy. More recent data isn't available, but observers say the upward trend has continued.
Good Vision CEO Ivri Verbin says corporate social responsibility goes beyond writing a check. He notes that most Israeli companies urge their employees to make in-kind donations by doing pro-bono work or volunteering with nonprofits — a reflection of what some say is an Israeli reluctance to donate in cash.
Many Israelis feel burdened by high taxes, Verbin says, but they're happy to lend a hand.
"It's not enough to give money," he said. "It's much more important to be honest, to be responsible. In Israel it's easy because even the CEOs like their employees to volunteer."
Good Vision aims to pair its client companies with charities that could benefit from their services. The leading Israeli insulin manufacturer Novo Nordisk, for example, joined with the Israeli Cycling Federation to fund a bicycle program for Israeli youth because cycling helps prevent diabetes.
Read the full article here.