Steimatzky Tells Israelis To Bring A Book To Bed
The bookseller's new campaign runs across the genres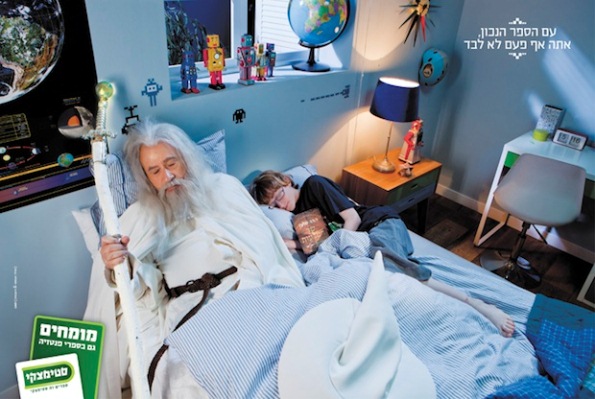 Well, this is probably the strangest, most compelling advertising campaign I've seen in a while: Steimatzky, the iconic Israeli bookstore chain founded in 1925, has issued a series of images of readers asleep in bed with their books… and the fictional—or non-fictional—protagonists of said books.

Each image in the series is accompanied by the caption in Hebrew,
"עם הספר הנכון, את/ה אף פעם לא לבד - With the right book, you're never alone."
Quite sweet when the reader in question is a nine-year-old girl curled up with the eponymous Pippi Longstocking, but really, really unsettling when the reader is a sixty-something man in flannel pajamas lying beside a comatose/embalmed Stalin. Yes, Stalin: friend of Jews, Israelis, and book-lovers the world over.

Sweet dreams, Israel!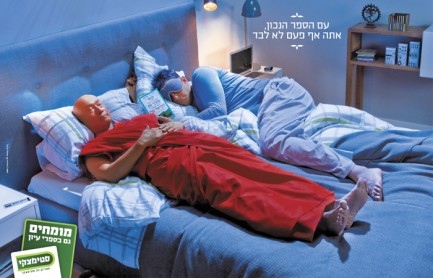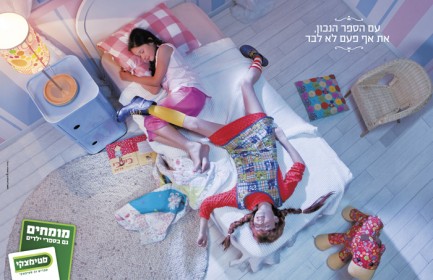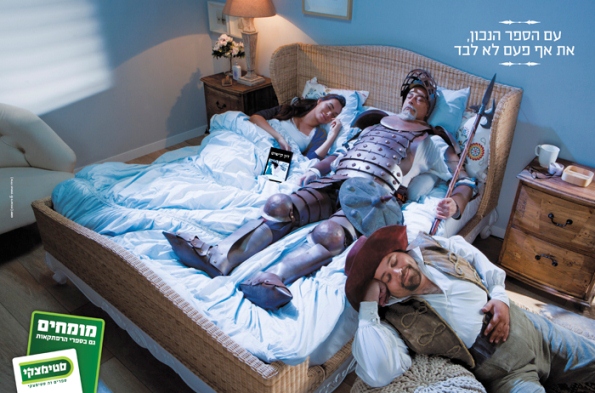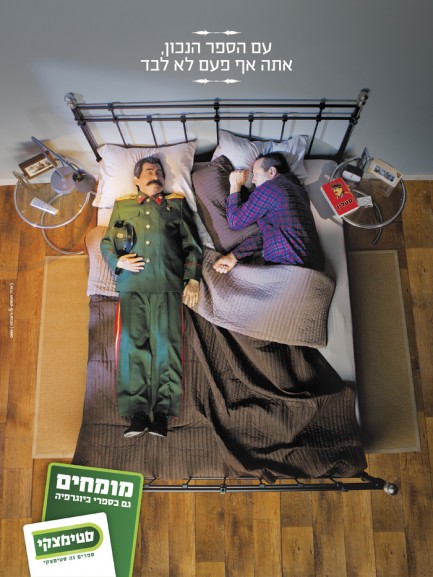 Credits for Creatives:
VP Creative: Tal Riven Customer Manager: Elad Hermel Creative Director: Idan Regev Copywriter: Kobi Cohen Art: Daphne Orner Flning: Noa Palm supervisor: Moore Paso Assistant: Natalie Rabinowitz Producer: Rachel Ztlawi
Read the full article here.