How The Technion Does A Menorah Lighting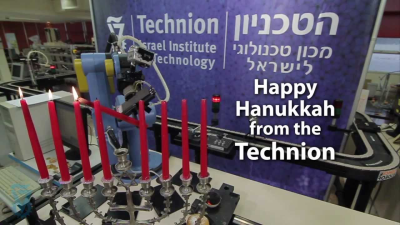 By Adam Chandler, Tablet Magazine
November 26, 2013
While it may only take the span of one Maccabeats video to feel good about yourself, it only takes seconds of this Technion video to make you question everything.

This is unbelievable.
Technion students Eyal Cohen and Tomer Wassermann from the Mechanical Engineering faculty and Matan Orian and Dvir Dukhan of Industrial Engineering and Management take on the challenge to build a Rube Goldberg machine that lights the Chanukah menorah.
A Rube Goldberg machine is a deliberately over-engineered or overdone machine that performs a very simple task in a very complex fashion, usually including a chain reaction.
Hanukkah is the holiday of miracles and here is another one.

First: WATCH BEHIND THE SCENES (the making of the film):
Prepare to be amazed!

Now: WATCH THE MAGIC:
And, of course, Happy Hanukkah!

Click here for the original article.
---
Light your Chanukah Menorah with a Lone Soldier!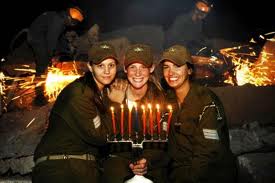 Join us on Thursday, November 28, 2013, 8:00 P.M.(Israel Time) where more than 500 Lone Soldiers will light the 2nd Chanukah candle.

People from around the world will be able to virtually participate in this event by joining in for a special candle lighting ceremony that will be live-streamed.

Visit www.israelforever.org on November 28th, 8:00 P.M.(Israel Time), to light your Chanukah candle with a Lone Soldier!