Women In Combat: Some Lessons From Israel's Military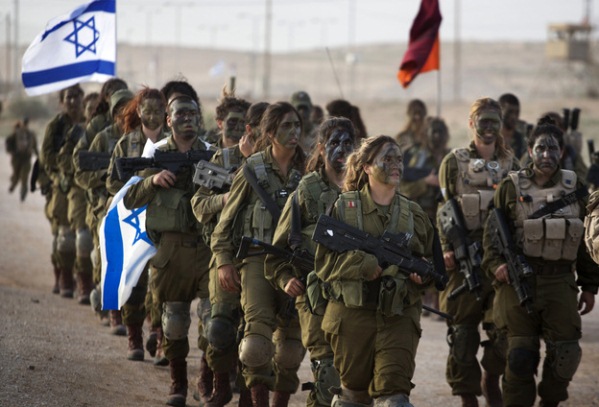 As the U.S. moves to open up combat positions to women, it's catching up with other countries that have been doing it for years. But the experience in these countries, including Israel, suggests that access to combat jobs doesn't lead directly to equal treatment within the ranks.
In Israel, most men and women perform compulsory military service. The Israel Defense Forces plays a number of roles that go far beyond just defending the country. It is also a melting pot that allows immigrants and minority groups to join in the same rite of passage.
That's what struck Leora Prince when the New Jersey native visited Israel after high school. She saw lots of young people joined in a common purpose. "That were completely, selflessly guarding over the country," Prince recalls. "And I wanted to be a part of that." That explains why this 21-year-old is now serving as a sergeant in the Israel Defense Forces. She immigrated, learned Hebrew and put on a uniform.
But had she come along before the formation of the Caracal Battalion, Prince would not have ended up where she was earlier this year: riding in an SUV along Israel's desert border with Egypt, cradling a Tavor assault rifle in her arms.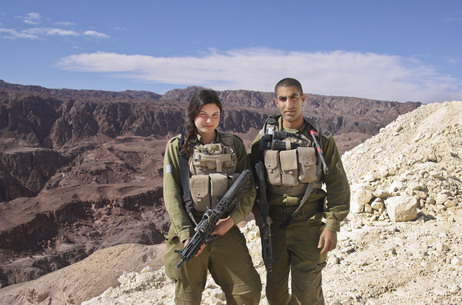 Sgt. Leora Prince (left) said switching to the Caracal battalion and taking on a more hands-on combat position was the best decision she'd ever made. She is shown here with her commanding officer, Capt. Yaron Eyal, near Eilat, along Israel's border with Egypt's Sinai Peninsula.
Prince started out learning how to be an instructor. But she says she wanted to do something that was truly hands-on. "When I was in basic training for the month, I realized that this isn't enough for me. I wanted to do more, do that guarding, not just teach people how to guard," Prince says. "So I switched to Caracal, and it was the best decision I've ever made."
The Caracal was formed in 2004 with the chief purpose of giving women a chance to serve in a true combat role. It's a coed combat battalion, named for a desert cat whose gender can be difficult to discern.
Read the full article here.