Women Only to Light Israel's Official Independence Day Torches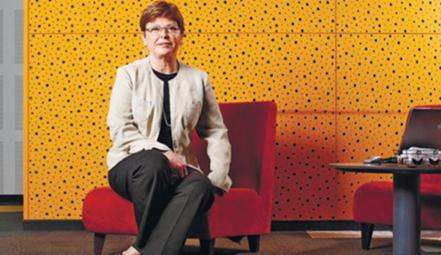 Copyright © Ilya Melnikov
The Independence Day torches at the official state ceremony will be lit exclusively by women this year.
Limor Livnat, the minister of Culture & Sport, approved Tuesday a list of 14 women to light the torches at the close of Memorial Day and start of Independence Day on May 5. The women were chosen by a public committee.
"I congratulate the 14 women chosen this year to light the torches," Livnat stated, saying that each had made a significant contribution to advancing the state and Israeli society. "All are worthy and have made impressive achievements." Women have played a central role in Israel from its foundation.
"Women are the factor that unites us all," Livnat said. "Each of us came from a woman's womb and each of us has a woman [in their lives]. Mother. Aunt. Friend. Neighbor. Grandmother. Sister. Daughter. At least one.
The variegated list represents a "unique mosaic " of Israeli society and inspires female self-empowerment, she added. Each made a significant contribution in different areas, from sports to science to the military and to culture, to name but a few.
The 14 women are:

Adina Bar-Shalom, who on Wednesday was also chosen to receive the Israel Prize for her "pioneering work to bridge societal rifts and socioeconomic gaps and to promote an ultra-Orthodox lifestyle that includes social openness and higher education. She is the daughter of the deceased spiritual leader of the Shas Party, Ovadia Yosef.
Maxine Fassberg, CEO of Intel Israel.
Miriam Peretz, educator and mother of two Israeli army officers who fell in the line of duty.
Read the full article here.