Remembering Israel's Fallen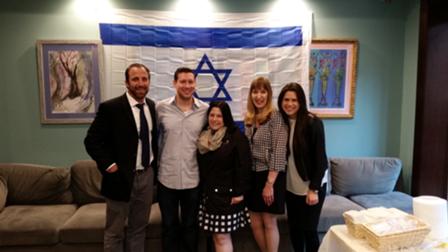 Last night, The Israel Forever Foundation, in partnership with The Brownstone NY, Manhattan Jewish Experience and Aluf Stone held a unique memorial service for Israel's fallen soldiers in commemoration of Yom HaZikaron, Israel's memorial day.
Speakers included Sarri Singer, Founder and Director of Strength to Strength, a non-profit organization that helps unite victims of terror from around the world. Singer, the daughter of a New Jersey state Senator, shared her chilling story of surviving a terrorist attack on a Jerusalem bus in 2003. Yitzy Nadoff, a former Lone Soldier in the Israel Defense Forces, shared his personal account of his army service, the meaning of heeding the call to serve, and the importance of remembering those who gave their lives for our Jewish State.
Please click below to read excerpts from Yitzy's moving speech.
Read the full article here.