Your Favorite Israel Memory
Celebrate the memories of your fellow
Virtual Citizens of Israel™ from around the world
and vote for the one that celebrates
your Israel connect!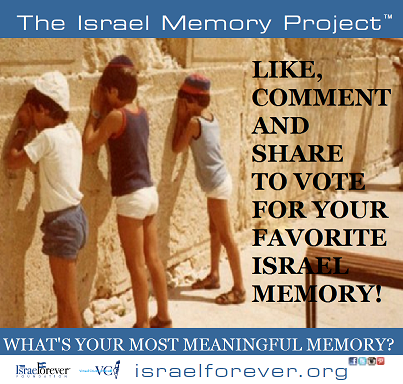 ---
---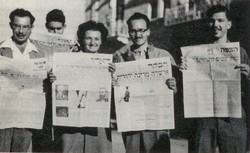 How It Works:
DATES of Round 2 Contest: Calling All Memories! Submit your favorite memory today - memories@israelforever.org!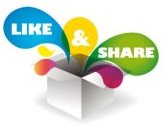 LIKE, COMMENT AND SHARE TO VOTE!
"Votes" are determined by:
Number of likes and number of shares on Facebook, Twitter, Google+, Tumblr, and Pinterest AND Number of comments on each memory.
DECLARE YOUR PRIDE as a Virtual Citizen of Israel™ today to make sure your vote is counted!
INSPIRE OTHERS by encouraging them to take part in this global community initiative to create a meaningful legacy of memories of Israel from across the globe.
PRIZE: Special gift from Israel.
---
---
What's your most meaningful memory?
Be a part of the next round!
Share your favorite Israel Memory and let the world connect to Israel in this
FIRST EVER Global Memory Project!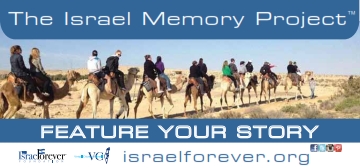 We encourage you to share photos with your memories so that your fellow Virtual Citizens of Israel™ can enjoy a visual experience to accompany your memory!