Jerusalem Paper Mosaic Collage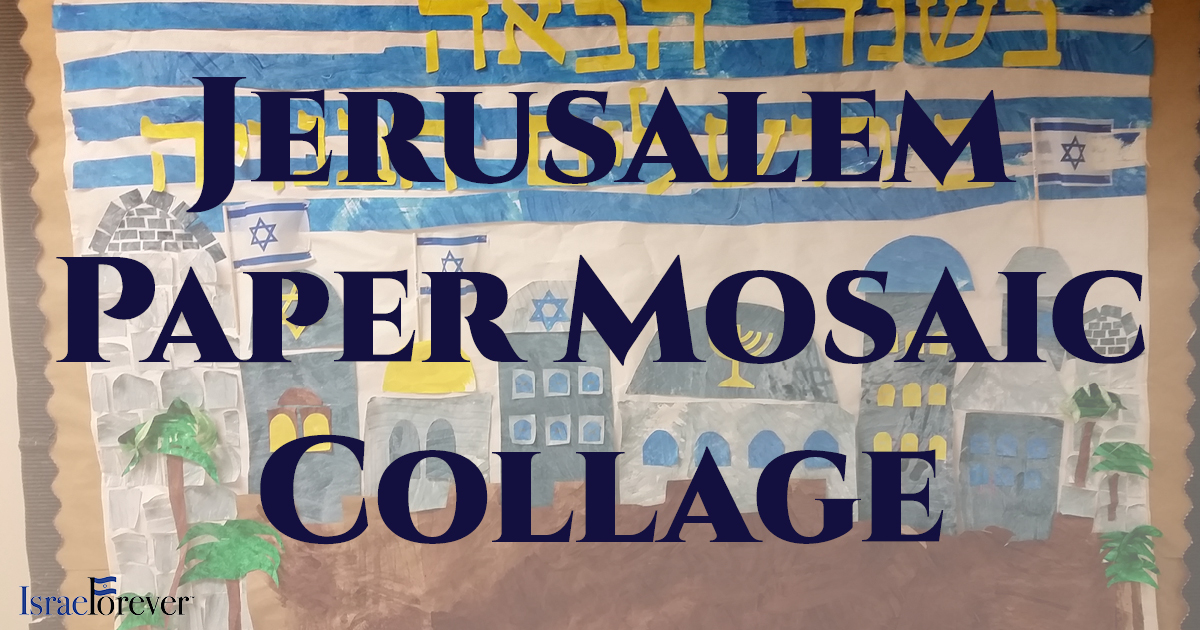 Like many ancient cities, Jerusalem has a long history with mosaics. Besides for having many within her walls, the city has been featured in many mosaics as well. Connect to Jerusalem's history by creating your cornerstone to resemble this ancient art form.
This project is a good option if you want that beautiful mosaic effect but are looking for something simpler or more readily available than actual tile.
Supplies Needed:
Poster board, cardboard, paper, etc
Construction paper
Pencils
Glue sticks 
Draw your favorite Jerusalem scene or other design onto your base. Because of the nature of mosaics, it is best to focus on basic outlines and shapes rather than capturing tiny details.
Tear or cut up the construction paper into small pieces, and glue them down to fill your design. Try not to put the pieces in even rows, but try to leave some space between each piece. Mosaics are supposed to be randomly placed with a bit of white space in between each colored shape.
For full instructions and other ideas of how to create a unique Jerusalem cornerstone, download the full activity PDF.
DOWNLOAD FULL ACTIVITY PDF
---
Recommended for you: