Jerusalem Sand Painting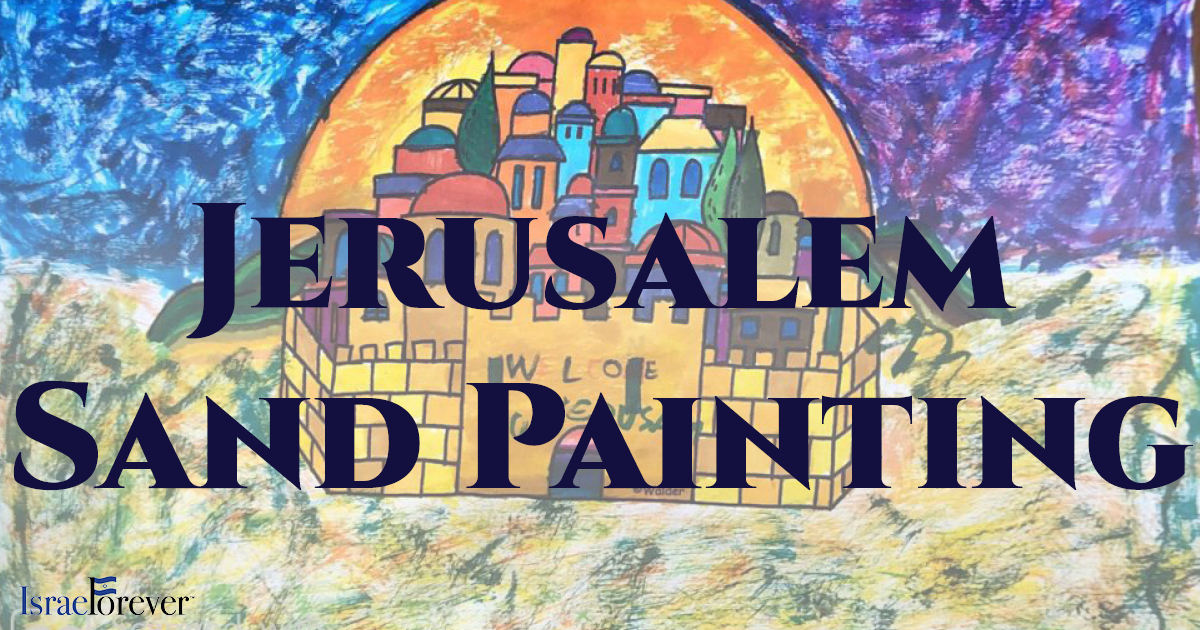 In this project, create your own Jerusalem cornerstone by creating a sand painting of Jerusalem. This messy but fun activity is great for all ages.
You can purchase colorful bags of sand from most craft stores or from www.ssww.com or www.schoolspecialty.com or www.blickartsupplies.com  There are generally no differences in colored sand, so buy whatever colors you'd like and have a blast!
Artist Warning: Sand gets EVERYWHERE!!! Do this project outside if possible, or make sure to cover the area well with tablecloths for easy cleanup.
Supplies Needed:
Poster board, cardboard, cardstock, etc
Pencils
Tablecloths
Colored sand
Glue
Draw your favorite Jerusalem scene or design onto your base.
Working on small areas at a time, apply glue and then sand. Spread the glue evenly with a flat brush or use a bottle for a puffed look. Gently tap the excess sand off of the paper before applying more glue, being careful the glue does not drip downwards. Work slowly for the best results.
For full instructions and other ideas of how to create a unique Jerusalem cornerstone, download the full activity PDF.
DOWNLOAD FULL ACTIVITY PDF
---
Recommended for you: