SITTING IN: Thanksgiving Canceled In War Zone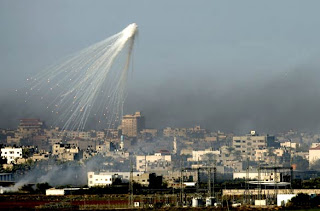 "Thanksgiving has been canceled this year," my friend Adi has phoned to inform me. "I've been called back, and there are too many rockets, anyways."

Adi is recently released from the Israeli Defense Force (IDF), having served as a sniper instructor. She had planned an elaborate Thanksgiving dinner for our close-knit group of American lone soldiers serving in the IDF.

In the days preceding the operation, rockets from Gaza had barraged southern Israel — over 120 on Nov. 11. Operation "Pillar of Defense" officially began Nov. 14, aimed at halting the steady rocket attacks at Israel from Gaza and to "disrupt the capabilities of militant organizations." I hang up the phone with Adi.

Three missed calls and a dozen of text messages. In the time we had been speaking on the phone, a bus had blown up in Tel Aviv, the metropolis of Israel. This has not happened since 2002. Friends frantically called and texted me to see if I was OK, as I had mentioned to them the day before that I would come up the city for a visit. Head pounding, I call a few more friends, knowing that they use that bus line for work. None of my friends are hurt. What is more difficult, however, is not being able to contact many of my friends in the army, some of whom were recently released and had volunteered to come back as soon as the operation began. They are on missions in Gaza and do not have phone access for security reasons. I have been waiting to hear from my boyfriend, an officer, for almost three days. Last time we spoke, he had slept 12 hours in six days.

This may sound like a romanticized war movie to many at home. It is anything but.
Read the full article here.