FOLLOW ISRAEL FOREVER AND FEEL CONNECTED EVERY DAY!
Israel Forever's social media engagement is unique from other organizations and intiatives. Every post and share is crafted to make Israel personal and to add a meaningful element to the daily interactions of our global community throughout the social media realm. 
Follow Israel Forever on Facebook, Instagram, Twitter, Pinterest, and other social network sites, and stay connected as a Virtual Citizen of Israel dedicated to the concept, history and future of Israel.



Pick your platform of preference and never miss a single post!



One quick click and you can join us on Facebook!
---
How can social media make a difference for Israel? And how can you be a part of it?
Join our Social Media 4 Israel initiative and add your voice of pride as an inspiration to others!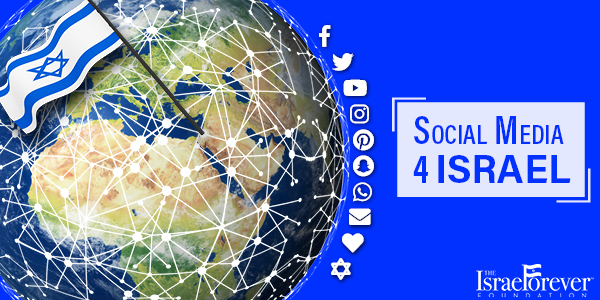 Share your voice as a Virtual Citizen of Israel online, at your convenience, and in ways that can truly make a difference.
---