Congo To Israel Journey of Remembrance

For more than ten years, the Democratic Republic of Congo (DRC) has been ravaged by a genocide that has no end in sight.

Millions have been pillaged at the hands of warlords and militias.

And the world remains silent.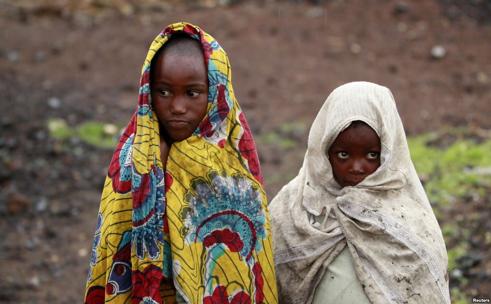 In April 2010, 52 British rabbis broke their silence, imploring the international community to stop these atrocities.

As a gesture of solidarity, and in appreciation of their efforts, the Movement of the Congolese Unity (UNIC) are reaching out to Israel to learn from our tragic history, and remind the world that the horrific failures of the past must not repeat themselves.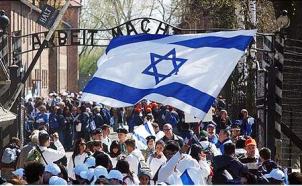 Through our long history of persecution and memory, we as a nation have effectively translated our experience into one that can be shared with future generations. It is our sincere hope that, in addition to building awareness of the uniqueness and particularity of each genocide, that this journey will offer participants insight into how the Congolese can shape their own memory of suffering and survival in the most honorable and dignified manner possible, and commemorate the millions of victims and survivors.
Having seen millions of their own pillaged by genocide, the leaders of UNIC are reaching out to Israel to receive a first-hand, in-depth analysis of topics related to Holocaust history, the transmission of trauma and memory, and the complex issues confronting Jewish identity and Israel as related to the Holocaust.

This innovative journey will enable participants to engage in discussion, debate and hands-on experience that they will take back to their home communities and families in the Congo who continue to suffer at the hands of hate and ongoing genocide.

Jewish tradition teaches that "whoever saves a life, it is as if he saved an entire world." The solidarity and partnership of the Jewish world has the power to bring increased attention to these travesties and allow the Congolese nation to rebuild its government, economy, and ultimately ensure its freedom. We hope our efforts will help both nations realize the value of fostering a bond of friendship in a meaningful and significant way.

We need YOUR HELP to make this historic journey happen.

The Israel Forever Foundation, in partnership with Puzzle Israel, is proud to share in this unique journey which will confront the complex issues of Holocaust history, the transmission of trauma and memory, and Jewish identity and Israel as related to the Holocaust. We call upon your generosity to help make this historic trip of understanding and solidarity happen.
---


---
Read Personal Reflections demonstrating the value of Transmission of Memory that we hope to facilitate for our Congolese participants