Faces of Israel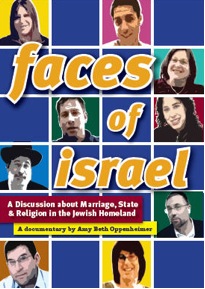 To reflect on the different aspects of Jewish identity in the Jewish state is often a challenge for people in the Diaspora. Few things are shared between the identity of Jews living as a minority in the countries around the world and those living in a Jewish majority where the national calendar is set by the Jewish calendar, where religious holidays are national holidays, and where Jewish identity is a part of the national culture. Nonetheless, within this reality, the diversity of Jewish belief, observance and practice, even communal affiliation creates a social and national divergence that sparks many a debate.
Faces of Israel is a powerful and meaningful educational opportunity that promotes thoughtful dialogue and understanding of religion and state issues in Israel.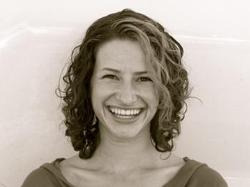 Created by Amy Beth Oppenheimer, Faces of Israel engages audiences of all ages in discussions on contentious issues in a non-contentious format. Making sure to leave all political issues to the side, Amy seeks to create a meaningful, honest and nuanced discussion on Israel centered on one thing Israeli and Diaspora Jews share in common: Jewish identity.
By providing content that doesn't fall into the "falafel and Israeli music" or "politics and conflict" categories, Amy successfully engages students and adults alike who are eager to learn more about the issues that are often represented in the media in the most extreme manner – whether depicting Haredim as brutal extremists, religious nationalists as extremist settlers, or secularists as devoid of any Jewish identity at all.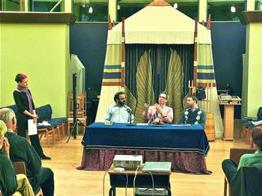 Amy's goal is to eliminate the stereotypes and help people get to know the real Israel by learning about the real Israeli Jewish reality that we here in Israel must live with. Her program and style effectively represent the diversity of Israel's religious culture borne from the diversity of immigrants that have settled here and the uniqueness of building a majority Jewish society for the first time since the shtetl.
Designed to encourage engagement with and understanding of Jewish life in the Jewish state, the program has been praised and endorsed across the denominational spectrum.
We at Israel Forever are pleased to be working with Amy to present Faces of Israel as a discussion piece that can potentially bridge the divide not only between Israeli and Diaspora Jews, but between Diaspora and Israeli culture and identity. 

We hope to ensure a long and thriving future to this important dialogue that represents the many identities and perspectives of Israeli society, thereby increasing the respect given to the people who live here.
Bring Amy to your community for a special Faces of Israel encounter!

Be trained as a Faces of Israel educator.

For more information or to get involved with Faces of Israel, CONTACT US and help us spread the respect and understanding of Israeli Jewish identity that it so deserves!