SEND MESSAGES OF LOVE TO ISRAEL UNDER FIRE
---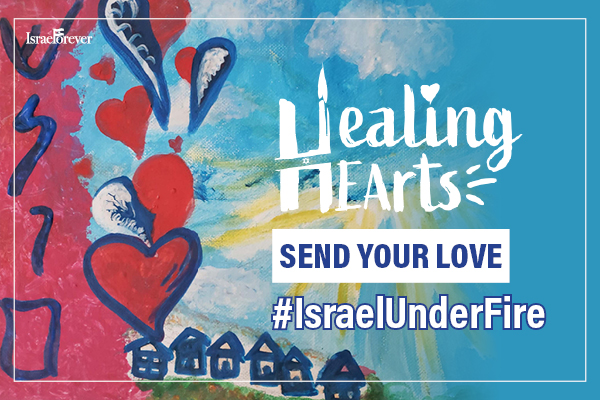 One of the most powerful things you can do to help someone in distress is to reach out with the message: "You are not alone."
Reach out to Israelis suffering from the threat of missile attack, border infiltrations, and the trauma of war itself – parents and children, the first responders caring for them and the soldiers defending them all could use your encouragement!
Letters and drawings are distributed through our network of partner organizations.
*Please note that a reply cannot be ensured.