GiggleBytes
Celebrate your Israel Connection in a most humorous way!

Through Laugh With Israel, Israel Forever is contributing to a new wave of Israel portrayal online, giving the world a unique opportunity to see the Jewish Homeland in a new light. Beyond the headlines, these videos will showcase our humor, culture, and ability to laugh at ourselves even during the hardest of times. IFF is giving Jews around the world a new way to understand and appreciate what's funny about Israel, in a positive and respective manner.

Check back here regularly to see new submissions!
Watch comedian Jerry Seinfeld on The Daily Show, as he shares and reflects what he noticed about Israelis during his visit.
Home Challenge:
• Take an experience or memory from your visit to Israel and turn it into a one-liner.

Educator's Tip:
• How does Jerry Seinfeld use humor to talk about culture, cultural differences and society, making us laugh and most importantly not offending the audience?

• How does humor play a role in highlighting our differences, and where else can we use humor to talk about other complicated issues? Home Challenge: Take an experience or memory from your visit to Israel and turn it into a one-liner.


---

Everyone knows how delicious hummus is, especially Israelis who can be caught eating the chickpea delight for breakfast, lunch or dinner, or even in between as a snack. Watch how thinking Israeli and using a little bit of innovation, comedy troupe Hahafuch, creates 'Hummus in a Bag'.
Home Challenge:
Innovate and create your own quirky product. What can you bag, package or produce that hasn't been done already? Hit record and sell us on your invention.

Educator's Tip:
Break up into groups and supply students with packaging and food. Let them create their own quirky product. Using group effort, innovation and presentation skills, hit record and share their inventions with our Laugh With Israel community.


---

In Buzzfeed's series on food, check out 'Americans Try Israeli Snacks,' just watching will make you hungry or laugh, or both.
Americans Try Israeli Snacks

Posted by BuzzFeed Video on Sunday, January 25, 2015
Home Challenge:
Get your friends to try the Israeli snacks and even some Jewish food (matzo ball anyone) on camera. Then submit the funny footage to Laugh With Israel.

Educator's Tip:
Keep eating. Share snacks from all different cultures from around the world, and film reactions. Give students specific snacks that they must research, finding out what makes these foods so popular in those specific countries and cultures.



BE A PART OF CHANGING HOW THE WORLD SEES ISRAEL AS WE EXPLORE THE COMEDY CONNECTION!

---

Watch Ian Edwards' stand up about his recent trip to Israel and what is so funny from an African American's perspective of Jewish Homeland.
Home Challenge:
Hit record and gives us your funniest observation or story from your last visit to Israel. Set it up like a comedy, making sure the story is short and to the point, with unexpected twists and commentary. For guidance, watch Ian Edwards again, and take notes.

Educator's Tip:
Storytelling is one of the most ancient forms of communication. Ask students to write, create and perform stories from their real life Jewish experiences. This can be summer camp, Holiday gatherings, celebrations, Israel trips or just conversations with the family. Make it fun by pulling out themes from a hat and asking them to come up with stories on the spot too.


---

During an improv rehearsal, comedy troupe Hahafuch, decided to turn on the camera and film a moment that could have happened in team member, Molly Livingstone's zumba class earlier that day.
Home Challenge:
Take a moment of everyday life and add Israeli flare to it. Remember comedy is objective, so it is up to you define the scene, the feeling and what happens next. Make sure to hit record and share your moment with us at Laugh With Israel.

Educator's Tip:
Watch the video and have a class discussion about cultural differences. What makes us different? Do you have to live in Israel to understand the humor behind the sketch? Do you have to visit Israel? Or can we see the implications just by identifying our own cultural norms?



HUMOR HAS ALWAYS BEEN THE JEWISH WAY… LET'S SHOW THE WORLD THE FUNNY SIDE OF ISRAEL
---

Tal Solomon dresses the part, and tells it like it is in his hilarious stand up routine on Israeli culture and society, in "How To Be Israeli."
Home Challenge:
Take a page out of Tal's book and dress "Israeli." Take a photo and share it with us.

Educator's Tip:
What does it mean to be Israeli? Discuss what Tal's message is in his stand up, from his clothes to his delivery. How does Tal use Jewish history to narrate Israeli culture today? How would the students define their own ways of being Israeli?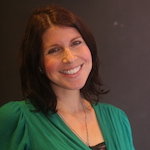 Molly Livingstone is a content creator for The Israel Forever Foundation, freelance reporter and comedian, not to mention a mother of two, living in Jerusalem. While playing all those roles, the script remains the same, showing the world the Israel that she sees everyday, from the people and places, to the culture and definitely the food.


---
You Might Like:
---
HOW DO YOU LAUGH WITH ISRAEL?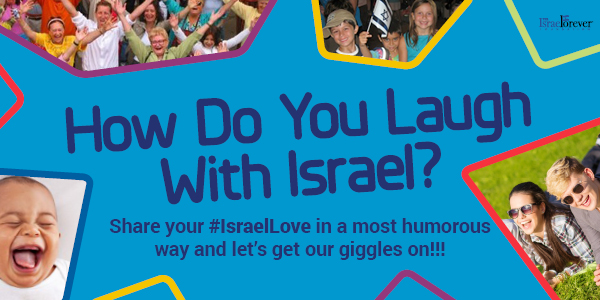 To get you inspired, come enjoy our Gigglebytes and be inspired for other ways that you can LAUGH WITH ISRAEL!