SIGN UP FOR LAUGH WITH ISRAEL
---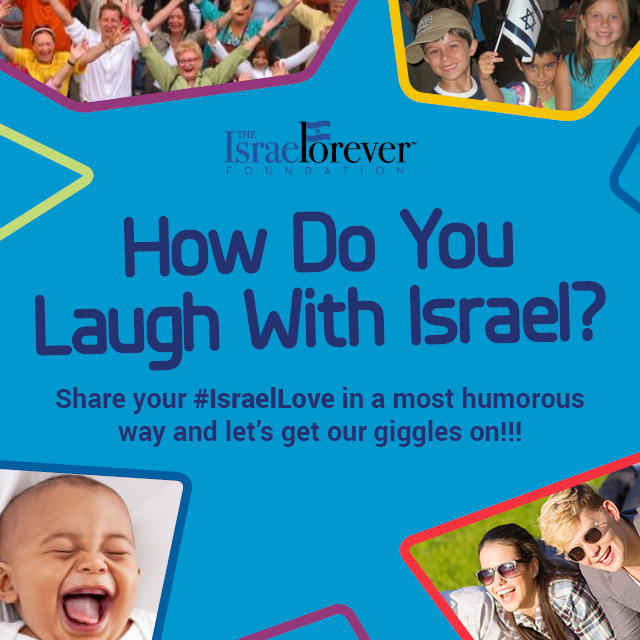 The point of laughter is to break our own boundaries so ADD YOUR LAUGHTER TODAY!
Through Laugh With Israel, you can share your funny bone with the Jewish world and get everyone laughing as we bring Israel into our hearts, homes, and lives.

From now through March 7, 11:59pm EST, we welcome your jokes, sketches, songs, gigglebytes to be featured in our Global Purimshpiel and shared with the world as we continue to celebrate the defeat of our enemies by "killing them" with laughter!
Please fill out the form below to sign up for the Laugh With Israel Updates and Weekly Challenges.
To view submission rules, click HERE.