WRITE TO HOLOCAUST SURVIVORS IN ISRAEL
---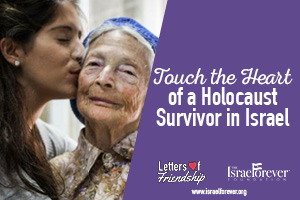 There are over 200,000 Holocaust survivors in Israel for whom a simple letter fills their heart with joy.
We are honored to invite you to share your message of support, appreciation, or love.
Letters are distributed to survivors through our network of partner organizations.

*Please note that a reply cannot be ensured.
To learn more about Letters of Friendship, click HERE