RUNNING THE JERUSALEM MARATHON FOR NETANEL ILAN
On March 15, Israel Forever will be running in the Jerusalem Marathon as part of Team OneFamily, for the merit of Netanel Felber, the son of our dear friend Judi.
WHEN: Friday, March 15, 2019
Start Time: 10K kicks off between 9:30 and 10:00 depending on group
This is one of the hardest marathons in the world. You have to be really motivated to run up and down all of the hills along the route along the walls of the Old City of Jerusalem, but we believe the cause makes it worth it in every way.
Contribute For Netanel's recovery
Two of our team members - Executive Director Dr. Elana Heideman and Creative Assistant Natalie Leichtman, will aim to tackle the 10K route of the marathon, along with several other dozens of friends and family of Netanel's who will be running together to raise money for his continued medical care and family needs as he continues his path of recovery and rehabilitation.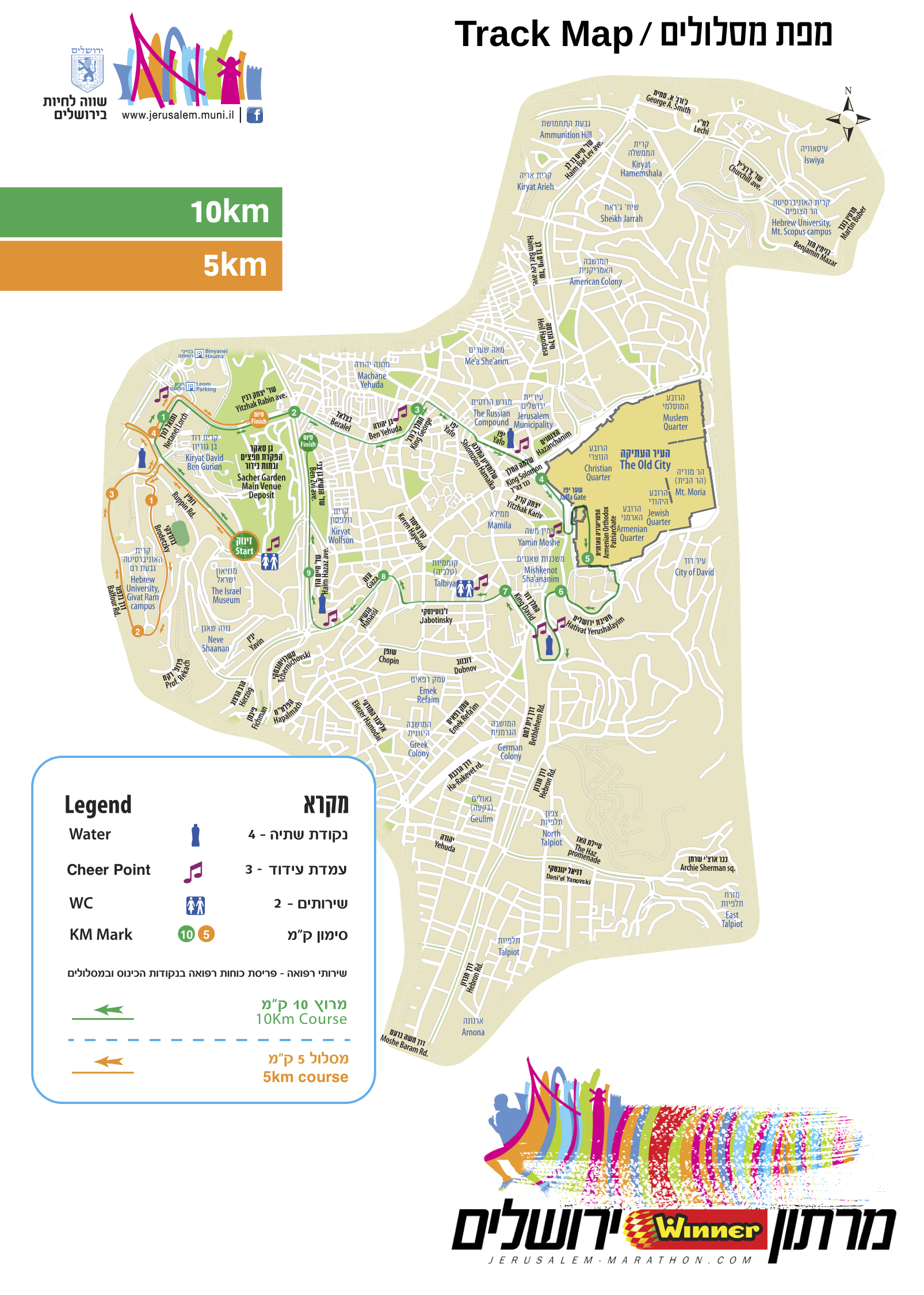 ELANA:

I only started running about 2 and a half years ago. Judi tried to encourage me for each of the last two years to take the challenge and run the Jerusalem marathon, but each year another reason made it not possible. After more than 2 months of praying for Netanel's recovery from the brain injury after being shot by a Palestinian Arab terrorist, I knew this was the year to make it happen. It is such an honor to be able to channel the energy of running in the glorious ancestral homeland of our people, along the historic pathways of our holiest ancient city, and to exude the pride of a nation reborn, living as a free people in our land. To be able to do this for one of our soldiers, especially the son of a friend, and running alongside many surviving victims of terror and their family members, is incredibly powerful and I am sure will drive me forward through each next kilometer.
NATALIE:

I wouldn't consider myself a runner, but one of my best memories was completing the Miami half-marathon with Team Yachad in January 2015. There's the runner's high, the rush of running alongside thousands of other people past beautiful views, and most of all, the knowledge that I was pushing forward for a good cause. Since moving to Israel, I have wanted to attempt part of the Jerusalem marathon, but it kept not working out. Until now. I can't wait to run in the city I now call my home, past the park I go to on sunny Shabbat afternoons, past my bus stop to work, on the streets I take often to visit friends… Plus, I am able to again be running for and with such a good cause, an organization that helps those who have lived and been wounded on these same streets. Having those faces, those names, with me as I complete the race will definitely be a strong motivating force. It is a true honor to be running in the merit of one inspiring face in particular - Netanel Felber.
Even the route of the race is loaded with meaning. Running through the streets of Jerusalem without fear is a major step in the recovery of the victims, a statement of defiance that we find so inspiring. Together, we will be running past dozens of places where attacks have taken place.
OneFamily is Israel's leading organization helping terror victims in Israel. They have helped over 12,000 people since 2001 with the love and constant encouragement to help the families and victims cope with their grief and move ahead with their lives. We are so proud to be a part of this and hope you will support our effort by contributing to this worthy cause.
Donations are 100% tax deductible. And by helping us reach our fundraising goal, you are strengthening the bond between those who experience terror, and those who who want to do everything to stop the terror from continuing to harm innocent Jewish lives.

Thank you in advance for your generous support.
---
Show your support and DONATE to Running4Netanel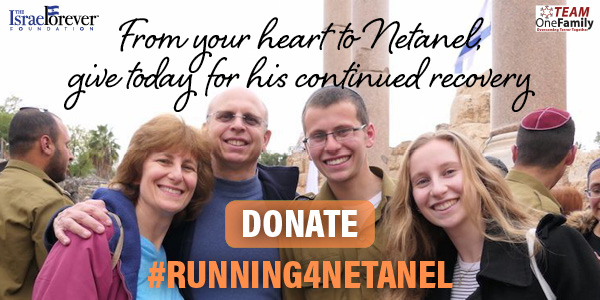 ---
Recommended for you: