Hare'ut, the Song of Friendship
This is one the most beautiful Israeli songs and one of the most representative of Israeli culture – both reflecting and molding Israeli ideals.
Hare'ut means friendship, fellowship, comradeship and in this case refers to brotherhood in arms. The song was written a year after the outbreak of the Israeli War of Independence and commemorates those who fell in the war:
"But we'll remember them all
The elegant, the handsome
Because friendship like this will never
Permit our hearts to forget
Love sanctified with blood
will once more bloom among us"
The song represents the social ideals of the period of the War of Independence, including one's sacrifice for the homeland, the individual's concern for all, and the sanctity of the memory of the fallen – underscoring the idea that ours is less a story of nationalism and more a love story about family and friends.
Hare'ut was written by Haim Gouri who passed away in January 2018 and set to music by Sasha Argov. The song is often performed at memorial ceremonies.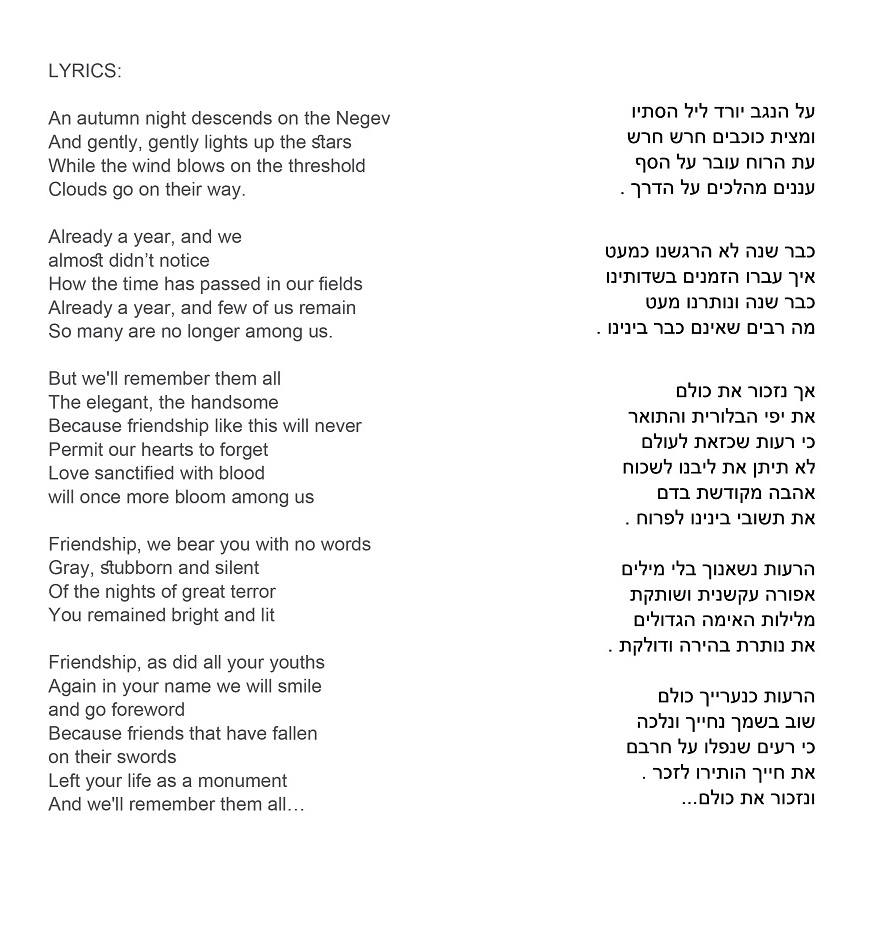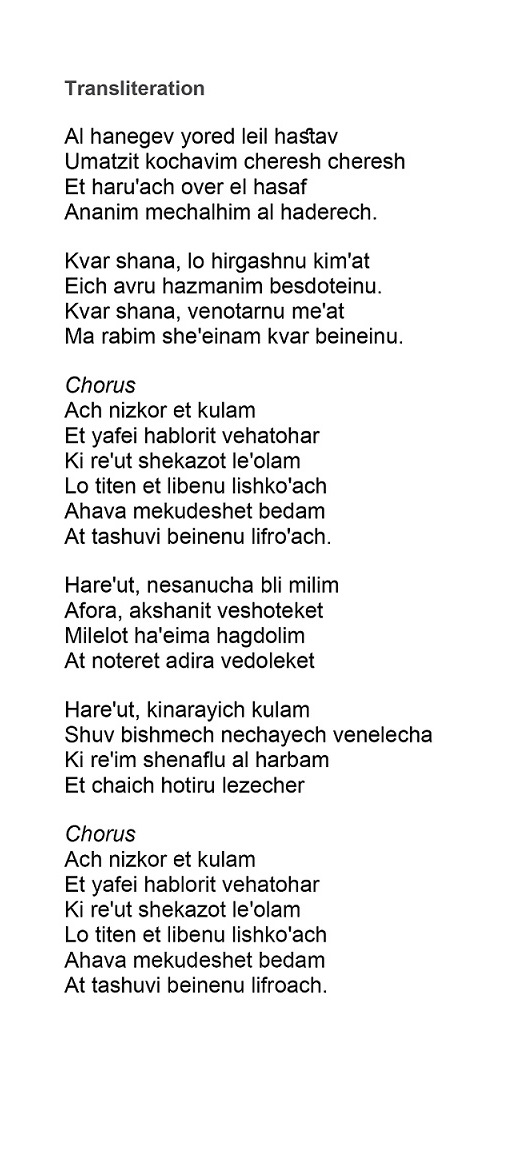 ---
Recommended for you:
---
NOT JUST NAMES: REMEMBERING ISRAEL'S FALLEN