University of Wisconsin honors the Lone Soldiers with Breakfast for Dinner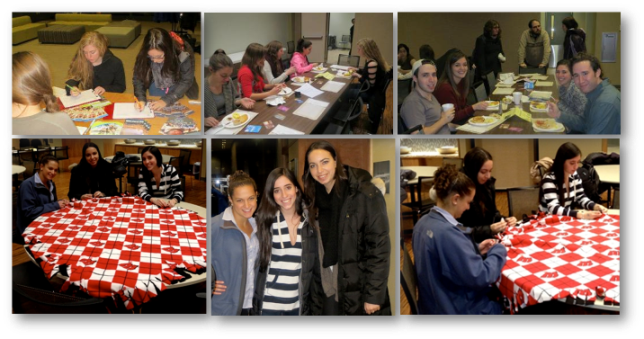 The Hillel at University of Wisconsin-Madison joined with Alpha Epsilon Phi and ICE hosted a "Breakfast for Dinner" event to raise awareness and funds for the Lone Soldier Project.
While eating unlimited pancakes and hash browns, students from various facets of the Jewish community joined together to learn about Lone Soldiers and tie fleece blankets that will be sent to the soldiers. All funds are donated directly to the Lone Soldier Center in Memory of Michael Levin.