SOS MOM: Israel Under Attack
While our nation is under attack, the moms are on the forefront.
The situation is heartbreaking, and we are juggling more than we ever imagined being necessary. Our hearts are aching, our minds awhirl, and we still have to make dinner and keep everyone calm. We are all coping with our children being exposed to things we could never imagine them having to learn about.The nightmares are real, the fear is palpable, and our job as moms is to find a balance - for ourselves, for them.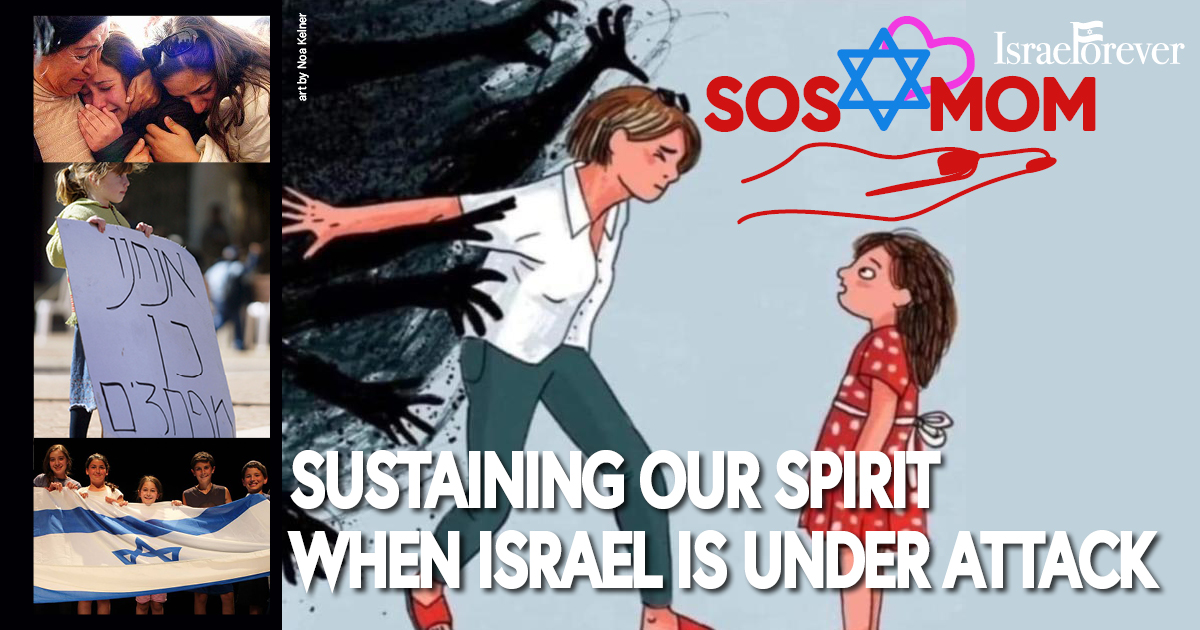 SOS MOM: Israel Under Attack is not just relevant for those living in the line of fire or in harm's way in Israel. It is about our ability to support one another in sustaining our spirits in the face of the hate, the confusion, the wavering between hope and despair that we are all feeling.
MAKE YOUR MEMBERSHIP OFFICIAL
WHAT YOU CAN DO TO SUSTAIN YOUR SPIRIT DURING THESE CHALLENGING TIMES

Our goal is to support moms in Israel and abroad with tools and resources to aid us in coping with the stress of our country and our people being attacked by hate in our borders and around the world. 

 

Have a video to share?  Have advice to give? Our community connection will help us hear each other and feel the support of our fellow women around the world coping with similar thoughts and emotions.