Balfour Declaration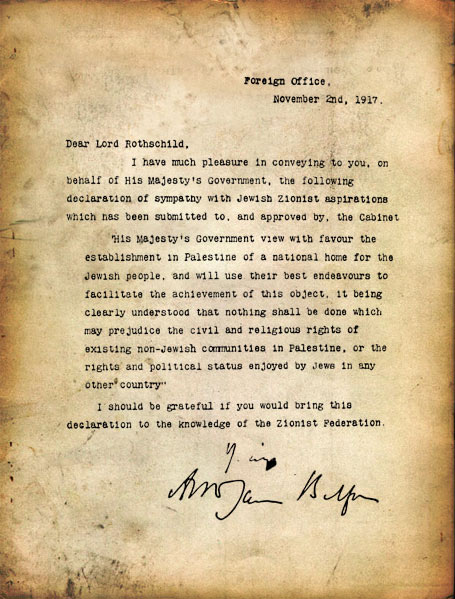 ---
WHAT CAN YOU DO?
A celebration of the Balfour Declaration invites a deeper understanding of the long history of our struggle to create a place where the Jewish people could live free in our ancient homeland.

We aim to collect 1 million signatures by the 100th anniversary of the Balfour Declaration on November 2, 2017 to be presented to world bodies, organizations, and heads of state.
MAKE IT YOUR DECLARATION!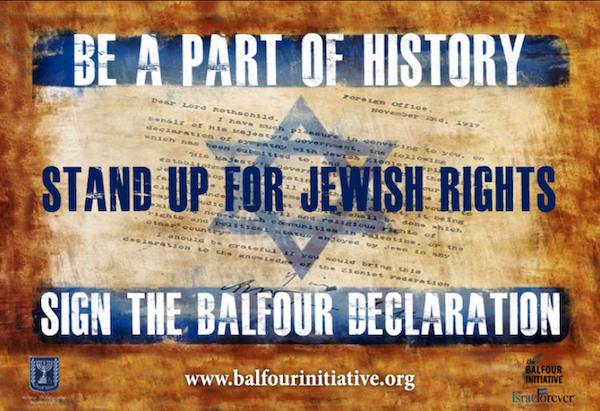 SIGN, SHARE AND HELP MAKE A DIFFERENCE! Together, we can show the world that the international recognition of the Jewish connection to Israel perpetuates all over the world today.

Interested in launching the Balfour Initiative in your community? Contact us for programming ideas and free resources for you to use in making this a meaningful and successful campaign all over the world.
---
LEARN MORE ABOUT THE BALFOUR DECLARATION AND ITS LEGACY