GALILEE GREEN
---
Deepen your connection with the Land of Israel and her People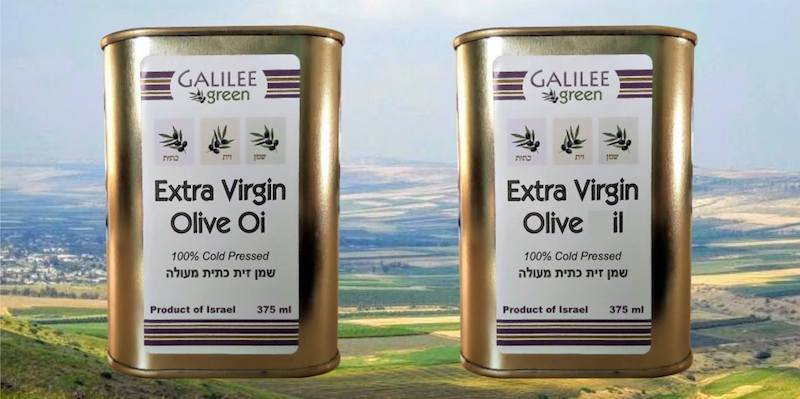 Galilee Green Cold-Pressed Extra Virgin Olive Oil is among the finest you can find anywhere in the world. The olives are lovingly harvested from Olive Groves in Northern Israel.
It's a mild blend of Barnea, Coratina and Koroneiki varieties. Each of these varieties are grown and harvested here in the Galilee and nurtured by the waters of the Jordan River. It's very smooth and mild when you taste it with just a bit of a tang a few seconds later. You'll love its delicate fragrance.

You can trust you'll be getting 100% pure Olive Oil, and it is certified kosher under the supervision of Rabbi Shlomo Didi of local Kinneret-Emek HaYarden Rabbinic Council as well as Badatz Beit Yosef. It is supervised Kosher which means that the olives are only picked from trees that are over three years old and all Biblical tithes are taken. The olives are brought directly to the olive press the same day. As part of the Kosher supervision, the machines are washed and cleaned before our oil is cold pressed.
Get $5 off with code VC5