U-Boutique Shops: Fulfilling A Son's Dream
The Israel Forever Foundation is proud to announce our partnership with U-Boutique!
U-Boutique.com is an Israeli Internet site showcasing the unique handmade and self-designed arts and crafts creations of talented Israeli artisans and designers.

The creation of U-Boutique was the fulfillment of a concept by Gavriel Klieman, who passed away while developing the company's modern website. His family, former Chicagoans who have been living in Israel for 36 years, decided to complete their son's dream.
Each shop or studio appearing on U-Boutique is essentially a small business owned by that artist with the site providing a venue for the sale and promotion of their products overseas and locally.
Over 200 artists, designers, and artisans feature their hand crafted works on either of U-Boutiques English or Hebrew sites. Among the popular categories: Judaica, Art, Jewelry, Home and Garden, as well as fashions for adults and infants. U-Boutique does not represent large businesses or feature mass produced gift or souvenir items.
"I envision U-Boutique becoming the leading marketplace for Israeli arts and crafts giftware," said Nachman Klieman, Gavriel's father.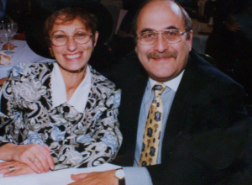 In working to build their son's dream the Kliemans have discovered many talented Israelis, many of whom are graduates of Israel's top design schools. These creative artisans have turned their amazing talents into the creation of beautiful arts and crafts aimed at customers who wish to buy unique and quality handmade goods and to be supportive of Israel's small businesses and economy.
The staff of U-Boutique takes the time to interview and get to know each of the shop owners on their secure site in order to ensure a high level of quality in the products that are produced and shipped.
"Gavriel was passionate about building customer confidence in the Israeli artists and designers," said Nachman. U-Boutique has come to represent this dream.
Read more about one of talented designers, Rebekah.
---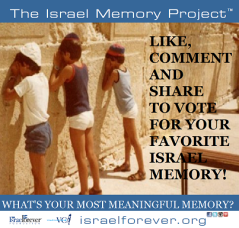 Starting July 12-August 30th, Virtual Citizens of Israel™ will vote for their favorite Israel memory from around the world!



The prize for the winner of the Israel Memory Project™ Contest will come from the U-Boutique Collection.