Welcome to the world of Israel Forever
None of the politics, all of the pride

This is a love story
The relationship between the Nation of Israel and the land of Israel is the oldest and longest lasting love story ever documented.
In any love story, the lovers know each other intimately, immerse themselves in the other and become enchanted with the shared secrets of the soul. It is easier to maintain passion when in close physical proximity when lovers can see and touch each other. The relationship between the Nation of Israel and the Land of Israel is no different – and here arises the challenge.
The Nation of Israel is scattered across the globe, in Israel, and in the diaspora. Geographical distance sometimes causes us to forget that we are one People, one family with a shared legacy. Diverse experiences sometimes cause us to forget that Israel is integral to the Jewish identity, both as a people and for each of us, as individuals.
The Israel Forever Foundation was created to strengthen the connection between the Nation of Israel and the Land of Israel. We are here to remind Jews everywhere that we are all players in the most exciting story ever written, to empower our family through strengthening personal Jewish identity and helping all of us feel Israel, wherever we are in the world.
Politics divide. Our goal is to unite
Our goal is to find the ways we can unite. We are stronger together. In fact, together we are unbeatable.
This is not an easy path to walk. We all come to the table with our own political inclinations and opinions. Simply being Jewish, alive and living in our ancestral homeland (or supporting Jews living in our ancestral homeland) is considered by many a political statement. We consider this a basic human right.
The Israel Forever Foundation is a-political. The material we produce is guided by facts, international law and basic human rights. Our only "agenda" is to make the legacy of the Jewish people easily accessible to Jews and our non-Jewish friends everywhere, to instill pride based on knowledge, strengthen Jewish identity and by doing so, protect the future of the Nation of Israel.
Education is the road to forever
We've been called the "forever Nation" but forever is a very big word, not one to be taken lightly or taken for granted. Our part in building Israel Forever, strengthening the Nation of Israel and protecting the Land of Israel is education.
That is why we create interactive experiences to help bring Israel to every Jew, no matter where they are in the world. The Israel Forever Foundation is intended to be a living resource to help you connect to yourself, connect to our shared heritage and build a strong future
Educators are "life guides", people who set the example for the next generations
Often when people say the word "education" or "educator" we think of school. But how many of us actually enjoyed going to school? How much of what we supposedly "learned" in school has stuck with us?
In Hebrew the word for teacher is "moreh" and it simply means someone who "shows the way". 
The Israel Forever Foundation provides resources, content and programs for those who choose to be a "moreh": a parent, a Rabbi, a teacher in a school, a community leader, a youth group leader - each and every one of us has people in our circle of influence. The question is: are you up for the challenge?
Want to know the best part? We've made it easy
Israel is a big subject. So is Judaism and Jewish identity. That's why, in addition to material created specifically for teachers within the education system, we've divided our material in to easily accessible and applicable components suitable for anyone. Want to read interesting and inspiring material? We've got it. Just looking for something to do with your kids that will pass the time and help them learn to love Israel? We've got that too. Want material or inspiration for activities with your friends or student group? We have that. Want to know how you can make a difference? We have that as well.
There are many paths to Israel. All are of value. Because you belong to the Nation of Israel, you are already part of something bigger than yourself!
The Israel Forever Foundation is an engagement organization that develops and promotes experiential learning opportunities to celebrate and strengthen the personal connection to Israel as an integral part of Jewish life and identity.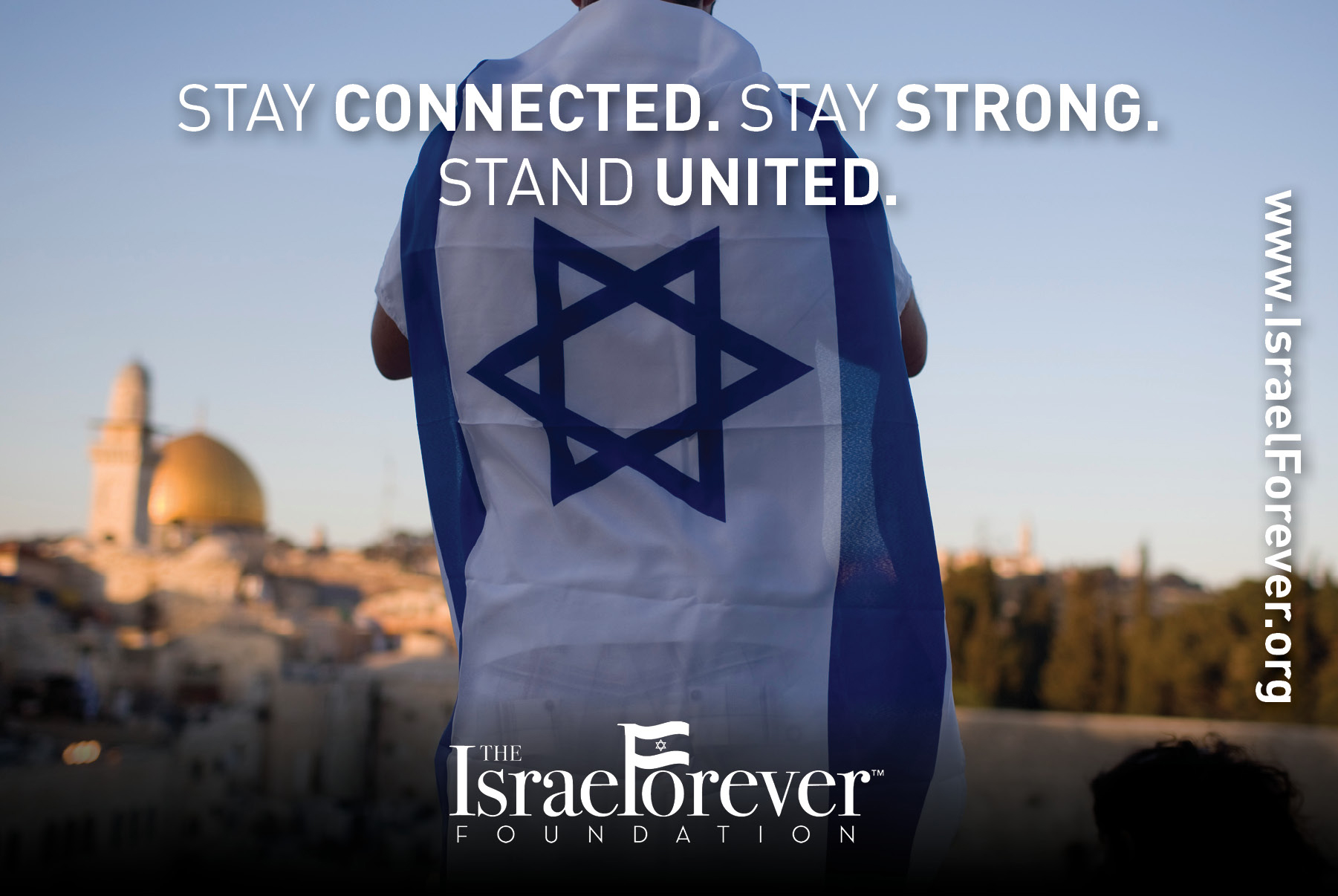 ---
What We Do?
Our content and programming that bridge the geographical gap by offering Jews all over the world an opportunity to enhance their connection with Israel as Virtual Citizens of Israel, and to connect with others who share that connection in a meaningful way.
We encourage dynamic engagement with the history and legacy of Israel, her leaders that focus on the value of Israel and the need for Israel's continued existence as a Jewish democratic state and her contributions throughout the world for the benefit of all mankind.
We cultivate virtual and local engagement through personal reflection, blogs and social media interaction that foster understanding, respect, involvement and pride in our ancestral heritage and our one and only Jewish State.
We are proud to be a resource for learners, educators, advocates and community leaders seeking innovative ways to highlight Israel's relevance to both collective and individual Jewish identity.
Through these efforts, we place Israel at your fingertips and engage you in enlightening, experiential, and apolitical activism that expands your Israel pride beyond Yom Ha'Atzmaut and into the everyday.
What: We create experiential learning programs to deepen Jewish identity and strengthen the intuitive personal connection to Israel.
Why: Israel Forever's unique emphasis on None of the Politics and All of the pride enables us to encompass the spectrum of Jewish engagement, regardless of their political affiliation, creating unity whereas focus on conflict, hasbara, and frontal advocacy often creates disharmony.
Need: Israel Forever seeks to expand its reach and impact by empowering parents, students, educators, leaders and laypersons alike with content, resources and programming.
To learn more about how you can make Israel Forever a part of your community efforts, contact us directly and we will be happy to assist you.
---
The Israel Forever Foundation is a non-profit and non-governmental charitable 501c(3) organization. The Foundation maintains offices in Washington, DC and Jerusalem.
All contributions are tax-deductible and can be earmarked for the program or initiative of your choosing. Help keep Israel in every heart and home FOREVER! Our Tax ID is 02-0671731
---
Recommended for you:
---
STAY CONNECTED NO MATTER WHERE YOU LIVE