HELP ARIANNA SUPPORT SWIM4SADNA
---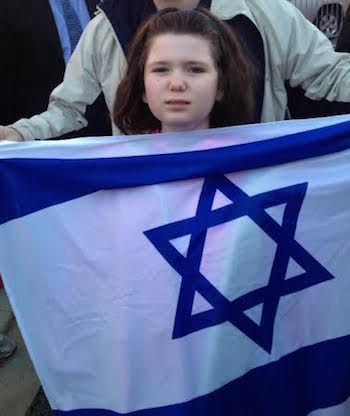 For her Mitzvah project, Arianna chose Swim4Sadna, an annual women's swim-a-thon fundraising event on behalf of Sadnat Shiluv b'Emunah, a school for children with special needs. 

Proceeds from the annual swim across the Kinneret will be used to build a therapeutic kitchen for students with special needs.
This project is particularly meaningful as Arianna herself attends a similar school where she has taken a liking to the therapeutic nature of the cooking classes offered to her. The skills she has learned in these classes has enabled her to help her mom with meal preparation in their home, especially during Shabbat and the Jewish Holidays.
Arianna's newfound love for cooking, has provided her with opportunities to take a more active role in the rituals and traditions of Jewish life.
During Arianna's next trip to Israel, she has already asked to visit the SadnaShiluv and tour their kitchen so she can see it herself and discover new dishes to prepare at home with her family.
Our hope in choosing Swim4Sadna is that all the children who will benefit from the funds raised will know that people care about them, believe in them, and want them to reach their fullest potential.

Together we can bring the joy of cooking to a very deserving group of kids!
Read a personal blog written by Arianna's mom, Heidi by clicking HERE.
---
You, too, can make a difference and support inclusivity in Israel! For more information about Swim4Sadna, click HERE.