Thank You Iron Dome Virtual Dinner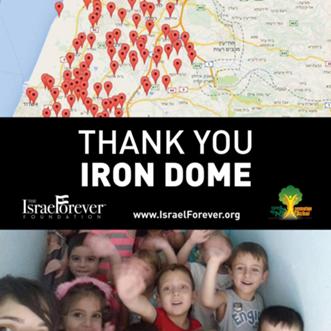 Save your seat at the table to say Thank You Iron Dome!

Join us for a private Virtual Dinner with significant personalities working with Iron Dome, survivors of terror, spiritual leaders, soldiers of Iron Dome, and experts in trauma rehabilitation practices in Israel.
Date of Virtual Dinner will be finalized after conclusion of the current crisis.
---
Your Attendance and Generosity Will Make a Difference for Israel and Israelis.

All proceeds will help establish IFFLA Mobile Response Units to travel around Israel to provide critical psychological, emotional, and material assistance to Israelis affected by the trauma of war.