ISRAEL FOREVER AMBASSADORS
---
Share YOUR voice for Israel in a unique and dynamic way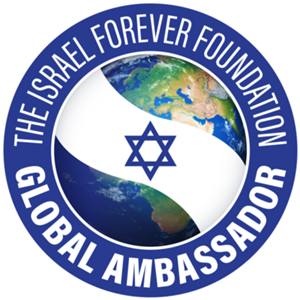 Use your voice to inspire, empower and engage your fellow Jews around the world, in your home community or social networks as a global ambassador.
Together, we can help others to feel a sense of belonging, to share in conversations, to learn from and teach each other as we fight against the tidal wave of hate, lies, and dehumanization of our people, our history, our legacy as the Jewish People.
Now, more than ever, we as a nation need to combine our strengths to fight for the depoliticization of Jewish peoplehood, identity and pride. 

YOU CAN BE A PART OF MAKING A TANGIBLE DIFFERENCE FOR THE SAKE OF THE JEWISH FUTURE!

---

AMBASSADOR OPPORTUNITIES
Garner interest in our Israel Forever programs and initiatives
Recruit Virtual Citizens of Israel™
Assist with identifying potential writers for The Israel Forever Blog to share their personal stories and perspectives with our global community of over 350,000 readers.
Host or sponsor an IFF Event for your community.
Invite a member of the Israel Forever Team or a Lone Soldier to address your community.
Establish connections with potential partners.

MORE WAYS TO GET INVOLVED
---