Search Events
ZBT Fraternity's 100th International Convention 2014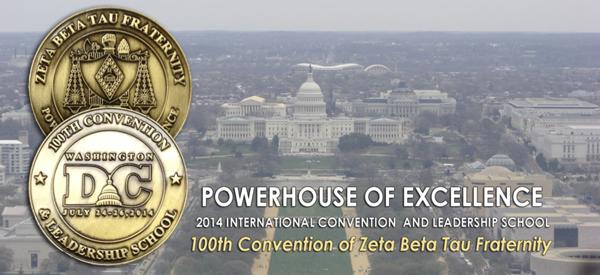 Join your ZBT brothers and other friends of the Fraternity in Washington, D.C., for the Fraternity's 100th celebration of the annual convention and the 100th anniversary of Phi Alpha Fraternity at The George Washington University!

♦ When: Thursday, July 24, to Sunday, July 27, 2014. Pre-Convention programming for undergraduates begins Wednesday, July 23.
♦ Where: Wardman Park Marriott, 2660 Woodley Park Road NW, Washington, D.C.

This is the premier leadership development and brotherhood bonding event of the year. The opportunity to share Fraternity in its truest sense with brothers from around the world occurs at International Convention and Leadership School. The undergraduate programming at 2014 Leadership School is made possible by a generous grant from the Zeta Beta Tau Foundation.

---
Please visit The Israel Forever Foundation table to learn about our programs and initiatives. Sign up to be a Virtual Citizen of Israel and connect with VCIs around the world.