Dilemmas of the Exodus: Reflection Program
Bring to life the characters, the dilemmas and the challenges that the exodus leadership faced as they struggled to carry over 4,500 refugees to safety in the Jewish homeland.
Remembrance is one of the great tools used throughout our history to help maintain Jewish identity and Jewish continuity. In exploring the barriers to true freedom faced by the passengers on board the Exodus who only wanted one thing from the world, the chance to start over, to rebuild the lives that were stolen from them during the Holocaust, participants will have the opportunity to reflect on the idea of what it means to live as a free person in the home of one's own choosing.
In engaging in this project you can connect the next generation to this piece of history, while commemorating the legacy of the Jews aboard the Exodus and the personal experience they endured.
DOWNLOAD DILEMMAS OF THE EXODUS
---
Recommended:
---
JOURNEY TO STATEHOOD: EXODUS 1947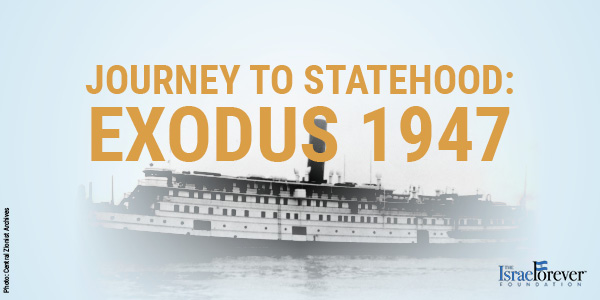 About the Author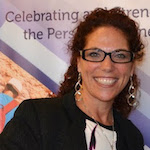 Dr. Elana Yael Heideman, Executive Director of The Israel Forever Foundation, is a dynamic and passionate educator who works creatively and collaboratively in developing content and programming to deepen and activate the personal connection to Israel for Diaspora Jews. Elana's extensive experience in public speaking, educational consulting and analytic research and writing has served to advance her vision of Israel-inspired Jewish identity that incorporates the relevance of the Holocaust, Antisemitism and Zionism to contemporary issues faced throughout the Jewish world in a continuous effort to facilitate dialogue and build bridges between the past, present and future.