8 Videos to Laugh and Bring Light
1. Light that Menorah Technion Rube Goldberg Machine Chanukah
Leave it to the Start Up Nation to figure out a new and innovative way to light that menorah. The Technion school definitely brings its brightest (get it) and nerdiest to light the menorah. Smary and hilarious, what more could you want.
2. Latke Recipe by The Maccabeats
And from smart nerdy Jews in Israel, we find out cute nerdy Jews in the ever so popular a cappella group, the Maccabeats. The group gives us the recipe, the moves and a beat to make delicious latkes and celebrate our victory, whether on the battlefield or just in the battle of the kitchen.
3. "Shake it Off" Parodies
From a holy Rabbi to a whole lot of boys singing a parody of Taylor Swift's "Shake it Off," their moves we definitely make you laugh, and the song of course, will make you want to dance.
4. A Bisel of Chanukah
And from the young to the young at heart. The Victoria Jewish Care Residents share the laughter and love, more than a bisel (that's yiddish for a little) with us. I want to pinch their cheeks, and maybe give them a spelling lesson.
5. Everything is Better in a Chanukah Sweater
I kind of want to own a Chanukah sweater all year-long if this is how the light is woven into a neat wearable treat. Take your sweater on your love adventures or to the beach. It all makes no sense and all the sense in the world. It's a gift that keeps on giving.
6. Kipa Lev For Chanukah
And talk about looking good- and sounding good- here is Israel's take on the boy band Chanukah treats of music and parody. The young men can sing, twirl that driedel and set a table (every woman's dream). Enjoy the classic Hebrew tune with the cute boy band twist.
7. Benji Lovitt Chanukah from Jerusalem Streets
And speaking of those cute Israeli men, Benji Lovitt, is almost one of them. As a new immigrant comedian, here's a throwback video of Benji roaming the streets of Jerusalem trying to figure his way through Chanukah in Israel. Although it seems that his antics may confuse Israelis more than help the world to understand our holiday of miracles.
8: It's A Chanukah Miracle
That's right, this is a holiday of miracles, so my comedy troupe, Hahafuch, wanted to whip up a few treats to show, just what a modern day miracle looks like in Israel. We have to count our blessings, from the oil and candle light, to our husbands putting down the toilet seat.
BONUS: Jake Owen's Chanukah Album
And while there are eight days of Chanukah, here is your video bonus, or as we Jews know it, the shamash, the helper candle, that lights all the other candles. Jimmy Kimmel's video sketch with Jake Owen's Chanukah Album, brings the Jewish holiday into homes all over the world, giving them a bit of an understanding, light and a ton of laughter.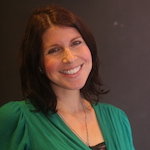 Molly Livingstone is a freelance reporter and comedian, not to mention a mother of two, living in Jerusalem. While playing all those roles, the script remains the same, showing the world the Israel that she sees everyday, from the people and places, to the culture and definitely the food.



---
Recommended:
---
CELEBRATE YOUR CONNECTION