Helping People S.E.E. Israel
"From the river to the sea, Palestine shall be free!" The chant rang over and over in my head as I stood on bustling Oxford Street in central London.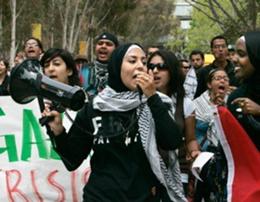 I was sixteen at the time, an Orthodox Jew living in Britain, and in the middle of this wonderful metropolis stood a group of socialists and Muslims, united in demanding the destruction of Israel. Meanwhile, hundreds of people passed by without batting an eyelid.
It was then that I saw that hatred can, regrettably, be stronger than love; that fury attracts people in way that love and hope simply do not, and that truth can be shut down by lie after hurtful life.
Fast forward eight years. I now live in Israel and am studying politics and communications at the Hebrew University of Jerusalem. One of the reasons I chose to study here was that it offers a unique chance to speak with and understand Palestinians. As someone who yearns desperately for peace, it's important to me to meet and learn from people who think differently to me.
For as long as I can remember, I've been racking my brain: why is this hatred stronger than love? Why do so many people get fooled by the false accusations leveled against Israel? The answer, I am led to believe, is this:

Hatred thrives on a background of ignorance. People have enough problems of their own to deal with. Most people aren't aware of the intricacies of politics in their own country, never mind one thousands of miles away. When false accusations are thrown around, most people don't know how to respond.
To rectify this wrong, I have been privileged to be part of a special group of students at Hebrew University participating in the StandWithUs Israel Fellowship.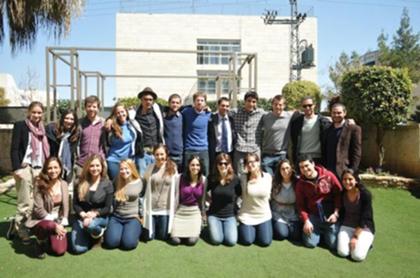 Together, we feel a duty and desire to share the beauty, innovation and unique aspects of Israel, that the world doesn't know about, with our friends abroad and the international community at large.
After much discussion, we realized that one of the special things about Israel is that it has a very high level of civic engagement. Israel has the highest ratio of NGOs per capita in the world. So many people here dedicate themselves to working for bettering other people's lives, and we understood that organizations like Pa'amonim, Ashoka Israel and BeitHashanti deserve a chance to present themselves and the important work they do to a more global audience.
To this end, we created a conference that will be taking place next week in Jerusalem - the Social Entrepreneur Exchange (SEE) Israel. This is a unique platform for people around the world and in Israel for social change. Not only will this gathering enable social entrepreneurs from around the world to meet and learn from each other, it will showcase Israel as a leader in social entrepreneurship and serve as a model for innovation and creativity.
Remarkable organizations like "Second Chance Travel" of Canada, "Make a Difference" of India, Ghana's the "Empowerment Initiative," and New Zealand's "The Porcelain Institute" have so much to offer. We hope that by bringing them together, everybody involved will benefit, both professionally and individually.
Personally, I think that this kind of initiative can dispel ignorance and bring people together. I very much look forward to gaining from the experience, and really influencing Israel's image around the world.
---
Recommended for you: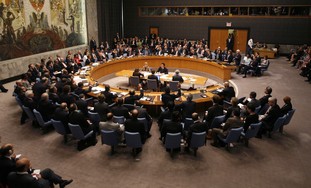 Jerusalem Post
---
STAY CONNECTED NO MATTER WHERE YOU LIVE