A New Perspective
By Ricki Meyer
I had just fallen asleep on the bus ride from the Dead Sea to Jerusalem. It may have been twenty minutes or two, I'm not sure. I heard the song Yerushalayim Shel Zahav and couldn't tell if it was in my dream or not. I quickly opened my eyes, just in time to see the bus taking a corner, with the great gold dome off in the distance, and the song was indeed playing. It was a sight and feeling unlike any other, something that quickly made me remember how fortunate I was to be in Israel for my fourth trip, each of which has been remarkably different though some of the sights have been the same.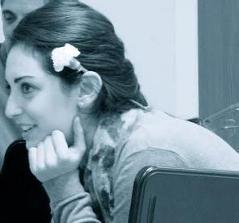 This one, in particular, added a new perspective because it was my first time staffing a Birthright trip, meaning I was in the position to share my passion for and interest in Israel with 39 Americans aged 22-26, most of whom had never stepped foot in Israel (and for a few this was their first trip outside the United States) before, and 7 Israelis. This role, in my mind, has been one of the most important and significant I could take on as an active member of the Jewish community.
Since my first trip to Israel, as a Birthright participant four years to the day of this most recent trip, I have been reinvigorated with a sense of Jewish pride and activism, finding my own ways to pursue Tikkun Olam amidst work, graduate school, and everything else life seems to throw our way.
I remember returning home from that first trip, thinking how critical the Birthright staff is or should be in shaping someone's first view of an entire country, people, and society. I knew it was something I wanted to do; it was just a matter of when.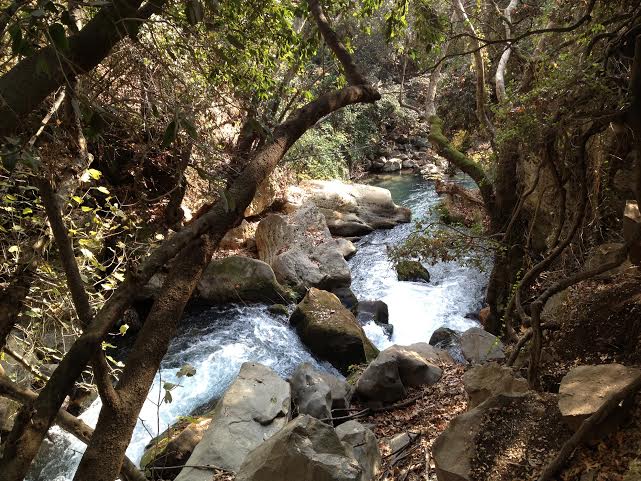 My second trip to Israel took place during the summer of 2011. I was a participant on a leadership mission through the Jewish Federation of Greater Washington, and had the opportunity to get my first glimpse into the "real Israel" outside of the Birthright hotspots (though Masada, the Kotel, and Banias can never get old). We met with political and economic leaders, saw co-existence sites - such as the Jerusalem YMCA and the Peres Center for Peace - in action, and learned about many of the societal issues that citizens face every day. We saw present day pioneers at Ayalim literally building the south with their own hands. This is something I still think of often. During this trip I also met former Lone Soldiers, who ended up inspiring me to take my personal understanding of Tikkun Olam in an entirely new direction.
I was already itching to go back the second I landed in New York. I fortunately had the chance to return in the spring of 2012. My parents had never been to Israel, neither had my sister's husband. We embarked on one of our biggest family trips to date, which was different from my prior visits for so many reasons.
Being with family in the sites we studied for years, that are hanging in paintings on the walls of our houses, and that we talk about each year at holidays brought new meaning to these places I had already visited once or twice before.
Hearing the questions my family members asked was by far the highlight of my trip, aside from biking in the Hula Valley in a three-seater bike that was equally old as it was difficult to turn. I'm pretty sure I laughed thinking about this when we went by the signs just a couple weeks ago. It was so powerful to share some of my favorite pieces of Israel with my family, from Pop Rocks chocolate and shakshuka at Tmol Shilshom to hikes in the north and looking at the lights of not so far-off villages at night, and watching these experiences become part of them, too.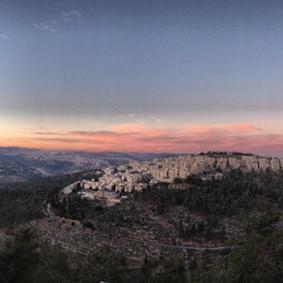 That brings me back to trip number 4. People keep asking me about my favorite parts, and this time around it is actually the few moments of silence that stand out in my mind. We arrived at a kibbutz in the south just as the sun was setting on Shabbat. Timing somehow worked out for us to be walking to our room at the exact right time. My co-staff and I all saw it at the same time and stood in our own respective places for a few minutes as the sun went from bright pink to purple. It was entirely unplanned, but probably the strongest reminder of how lucky I was to be standing in Israel, celebrating Shabbat, and sharing this experience with an incredible group of people.
One of the other highlights was taking ten minutes in the desert to lay back and stare at the stars, thinking of all of our ancestors who fought for and supported the land, some of whom were never able to physically get to Israel themselves. For me, it was these was quiet moments that helped put everything into perspective, especially after a year and a half of graduate school that has left few, if any, of these moments for reflection.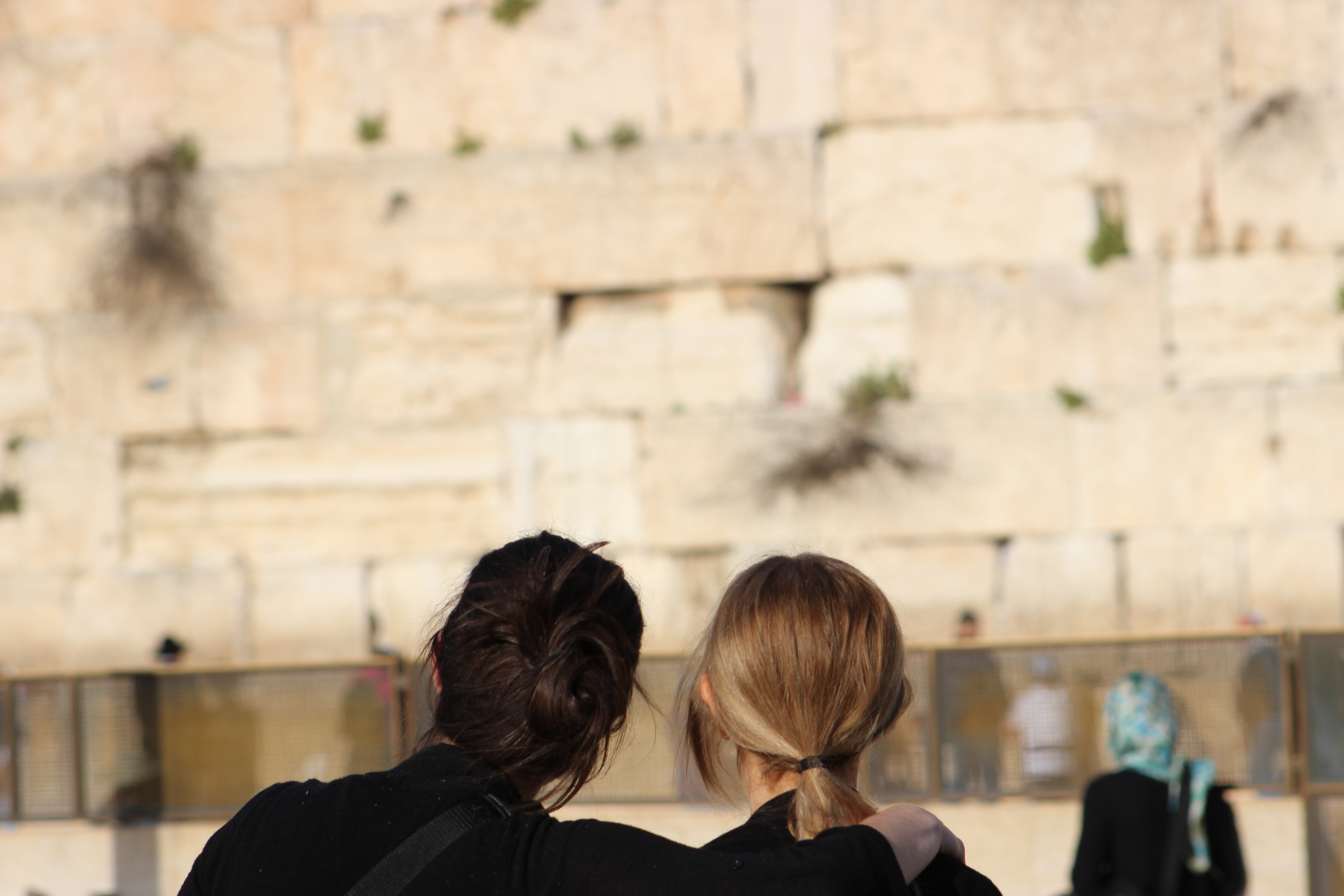 A third, slightly different highlight, took place in the Jewish Quarter of the Old City. I firmly believe that seeing the Kotel is something that is as magnificent the first time as it is the fourth. This time around, our wonderful guide did something I had never seen before. We walked through the Jewish Quarter and at a certain point he had everyone close their eyes and put their hands on the shoulders of the person in front of them. They walked a short distance and we lined them up (still with their eyes closed) at a magnificent outlook point. On the count of three they all opened their eyes and let out a gasp at the same time. It was truly incredible to witness. I heard one voice say, "I just can't believe I am looking at the Wall I have seen in books and heard about for my entire life." That pretty much sums it up.
As I try to get back into the swing of things, I am reminded of how lucky I am for not only this most recent trip to Israel, but for the others, as well. I am fortunate to have friends half-way across the world who continue to welcome me with open arms, some of whom I saw a couple years ago, and others I haven't seen in over eight. Above all else, I will never take for granted the small moments, like waking up to the sound of Jerusalem of Gold and seeing it right in front of me, that continue to shape who I am and how I hope to leave my mark on the community.
---
Recommended for you:
---
WHAT'S YOUR ISRAEL CONNECT?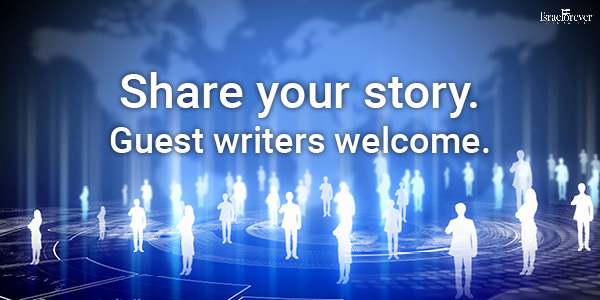 We invite you to share your voice while helping inspire others to consider the value of Israel as an integral part of Jewish life and identity.