From Anti-Zionist To IDF Soldier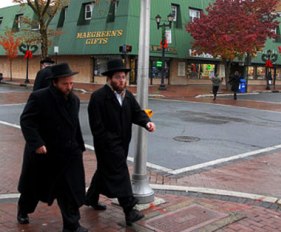 Lakewood, New Jersey. A city that boasts one of the largest yeshivas (religious seminaries) in the world and where half the population is made up of Orthodox Jews. The majority of the community is ultra-Orthodox and anti-Zionist.
But one girl, Hava Pisgosh Shama, decided at very young age not to take what her teachers and her friends told her at face value.

At 16, she began a new adventure that brought the anti-Zionist Orthodox community of New Jersey and Division 300 of the IDF's Northern Command into contact for the very first time.
While Hava's journey led her to Israel, she hasn't lost the religious faith she grew up with. Despite her decisions, Hava's parents continue to support her. Every morning, they look at the photograph of their daughter in uniform on their fridge. They recently bought an apartment in Israel so they could visit her.
A Proud Family
It took Hava, aged 19 and seventh of ten children, a year to get her parents to let her move to Israel. She started out in 'mechinat olim' (preparatory year for new immigrants) at Bar-Ilan University. During the year she got her call-up letter in the mail. Hava didn't hesitate for a moment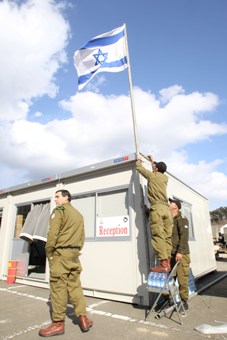 "I've wanted to visit this country my whole life," she says. "I even had an Israeli flag hanging on the wall in my room. I can't explain where it comes from. At sixteen, after an argument with my family, I came to visit for the first time and as soon as I arrived, I realized that this is my home. In my community in New Jersey, we don't talk about Israel, the IDF or the government, and certainly not in Hebrew! They are against the government and non-religious Jews because they believe that the State of Israel will only delay the coming of the Messiah."
Growing Up
Hava learned almost nothing about Israel growing up. "We only learned what is written in the Torah," she says. "We learned a little about the Holocaust because many rabbis perished then, but we didn't hear the whole story, or even the fact that the State of Israel was born afterwards. They told us that there is a place called Israel, which is holy and where you can visit the Western Wall and the graves of tzaddikim (righteous men). Apart from that, we knew nothing. 

When I arrived here, I was in shock. A country? A government? An army? Until I was 14, I thought Israel was full of camels and not much else."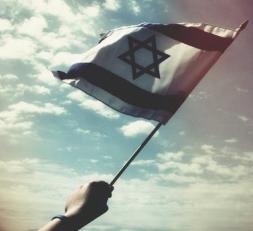 Hava's school didn't accept her passion for Israel. When she arrived at school one day with an Israeli flag, her teachers forced her to hide it. "The director told me that this wasn't something a girl should have. I was really upset because I didn't understand why everyone was against it." she says.
Community Reaction
Hava's decision gets mixed reactions from her community. "I only keep in touch with my parents and my best friends," she says. "My family supports me and is proud of what I do. I know there are people who think it's not right but I don't pay attention to them. Our local rabbis have already warned my parents that I can no longer live in the community. But that's not a problem because I'm in Israel! My family in Israel told me in no uncertain terms that going to the army is dangerous because it causes religious people to lose their faith. Personally, my faith is even stronger today."
"A few weeks ago, I went to Bnei Brak in my uniform and everyone looked at me as if I was from Mars," says Hava. "People react more strongly here than they do in New Jersey. But there are lots of good people here too – it's just different."
13-Hour Guard
Hava's position in the army is not easy. She works a 13-hour shift without a break, sitting in a room full of screens and telephones and co-ordinating forces on the ground. They must know at all times where the soldiers are, if a soldier has been injured or if the area's observation posts have recorded anything suspicious. This is the unit that in July 2006 was the first to know that Eldad Regev and Ehud Goldwasser had been kidnapped.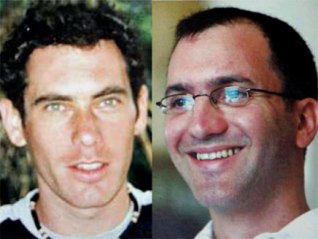 Shabbat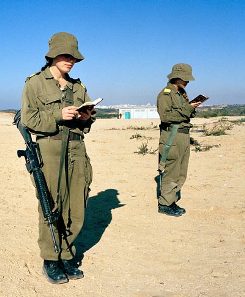 Because soldiers' lives are at stake, Hava's job requires her to work on Shabbat. "Although it's difficult for me, I do it because I have to. My parents understand," she says. "There are other religious soldiers who taught me how to adapt – I only answer the phone if it's really important, and I write things down only if there is a real need to do so.

In the States, we have traditional Shabbat meal at home every week. When I'm on base, they give me time to prepare for Shabbat. We made kiddush especially for me in the war room. They even put their berets on their heads especially for me."
"We have a really special atmosphere here," says Hava. "The work is difficult but very satisfying." She couldn't imagine, she says, doing anything else.
Previously published on the IDF Blog
---
Recommended for you:
---
SUPPORT LONE SOLDIERS ON THE FRONT LINES